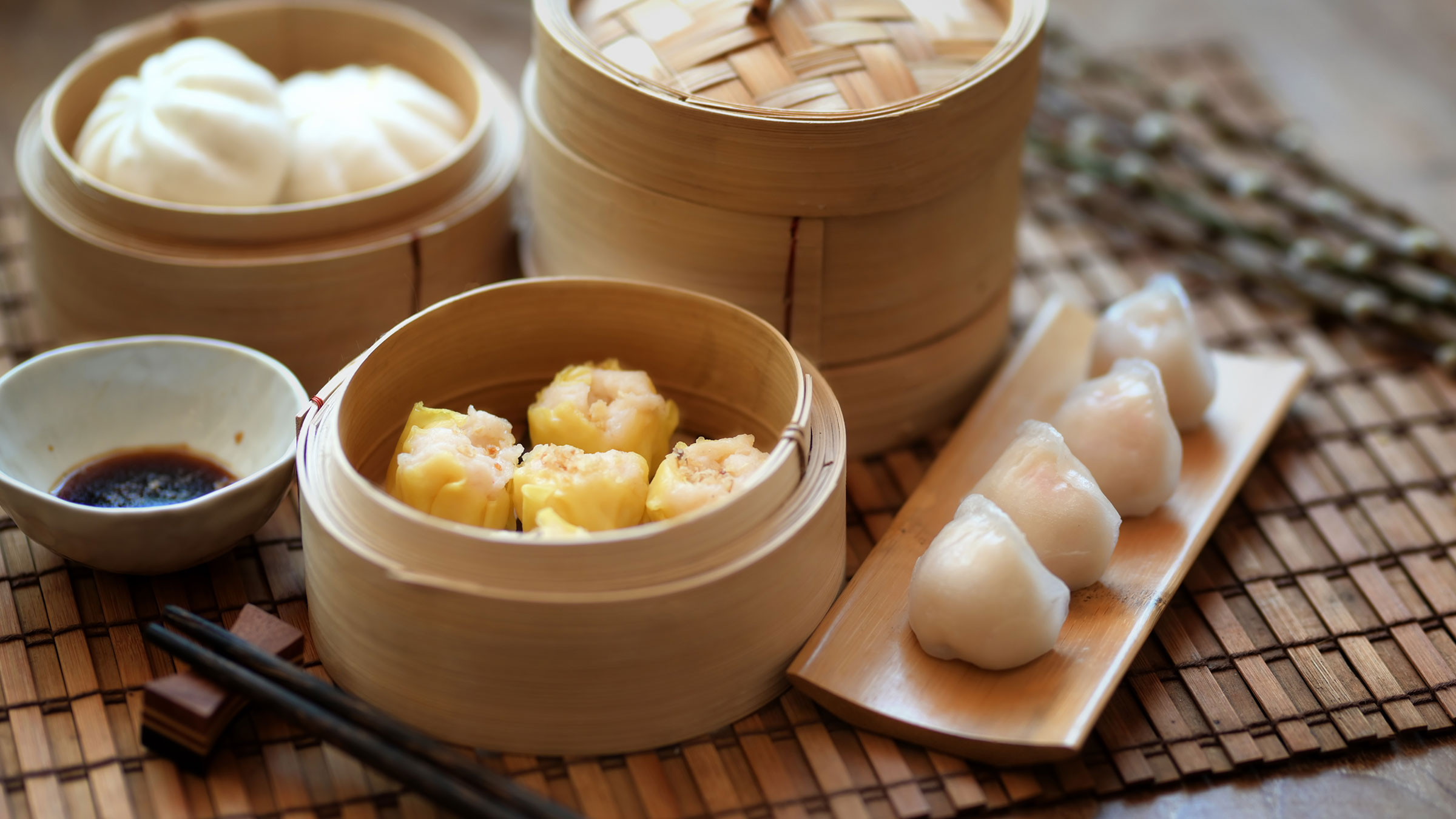 You Win Some, You Dim Sum
The Chinese meaning of dim sum is commonly translated to "touch the heart". In ancient China travelers along the Silk Road broke their journey by stopping at tea houses where small pieces of food were offered with the tea. What started as a breakfast tradition, has now evolved into an art of eating various small dishes while sipping Chinese tea. You'll learn how to create these delicious dishes and then indulge in:
Steamed beef and ginger shao mai dumplings
Mushroom and water chestnut wontons with sweet and spicy dipping sauce
Barbecued pork buns
Vegetable fried rice with Chinese eggplant and bok choi
and for dessert, tasty Chinese butter cookies
Cold beer, wine, and cocktails are available for purchase from our bar. Come early for cocktails (1:30) — class begins at 2:00.
Our classes are small, so you get personal attention from our professional instructors. You will work as a group as you join in the fun to prepare the menu. Your instructor, Chef Joel, is a nationally-recognized culinary instructor with over 20 years of teaching experience. He brings his unique flair to teaching, using his sense of humor and passion for cooking to inspire and involve his students.
The Dim Sum ticket sales has ended!