Treat Yourself To An Exceptional Dining Experience Designed To Excite All Of Your Senses
Chef Tasting Dinner Experience
Treat Yourself To An Exceptional Dining Experience Designed To Excite All Of Your Senses
Chef Tasting Dinner Experience
Complimentary Gift Cards with Gift Card Purchases*
Complimentary Gift Cards with Gift Card Purchases*
COMPLIMENTARY $25 Gift Card with purchase of $100 Gift Card
COMPLIMENTARY $50 Gift Card with purchase of $150 Gift Card
COMPLIMENTARY $75 Gift Card with purchase of $200 Gift Card
COMPLIMENTARY $100 Gift Card with purchase of $250 Gift Card
*All gift cards may only be redeemed after January 1st, 2024.
COMPLIMENTARY $25 Gift Card
with purchase of $100 Gift Card
COMPLIMENTARY $50 Gift Card
with purchase of $150 Gift Card
COMPLIMENTARY $75 Gift Card
with purchase of $200 Gift Card
COMPLIMENTARY $100 Gift Card
with purchase of $250 Gift Card
*Complimentary Gift cards are valid
after January 1st, 2024.
Welcome to the Chef's Tasting Experience!
There will be smoke. There will be fire. There might be blindfolds.
DelecTable is the ultimate culinary experience, taking culinary dinner theater to the next level. The Chef's Tasting Dinner features an ever-changing 8 to 10-course menu of seasonal, farm-fresh ingredients created by Chef Ben Serum. With wine pairings, cooking demos, and unique courses like the smoke course and fire course, DelecTable is an unforgettable dining experience.
But that's not all. DelecTable also offers something truly unique: the blindfold course. This one-of-a-kind experience allows you to savor each dish with new senses. It's a unique way to enjoy some of the best food you'll ever taste. With so many surprises in store, it will feel like a culinary adventure.
Reservations are required and can be made up to 1pm the day of dining.
Chef's Tasting Experience
Our Chef's Tasting dinner is a truly unique dining event that will tantalize all your senses — it takes culinary dinner theater to the next level. In the new Chef's Tasting format, Chef Ben Serum will delight your palate with an ever-evolving seasonal 8 to 10-course menu. You'll get to watch cooking demos, learn about wine pairings, and encounter some surprises along the way. This is truly a one-of-a-kind experience that you won't want to miss!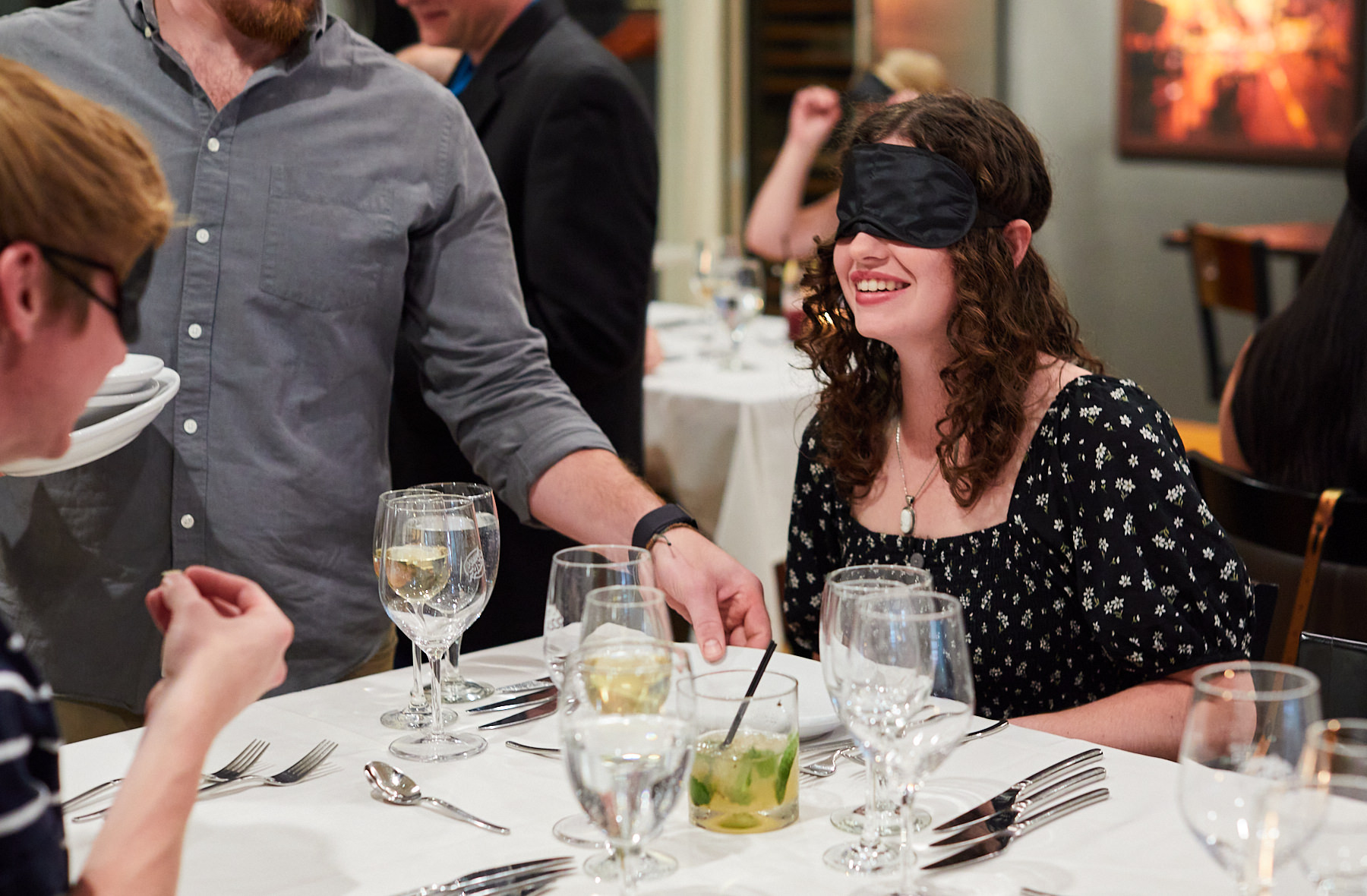 Who doesn't love a good meal? Cooking classes at DelecTable are the perfect way to learn how to cook new dishes and expand your culinary experience. Our small classes allow everyone to get in on the action, and our knowledgeable instructors will guide you through each dish step-by-step. Whether you're a beginner or a seasoned pro, we have a class for you. So come on over, roll up your sleeves, and let's get cooking!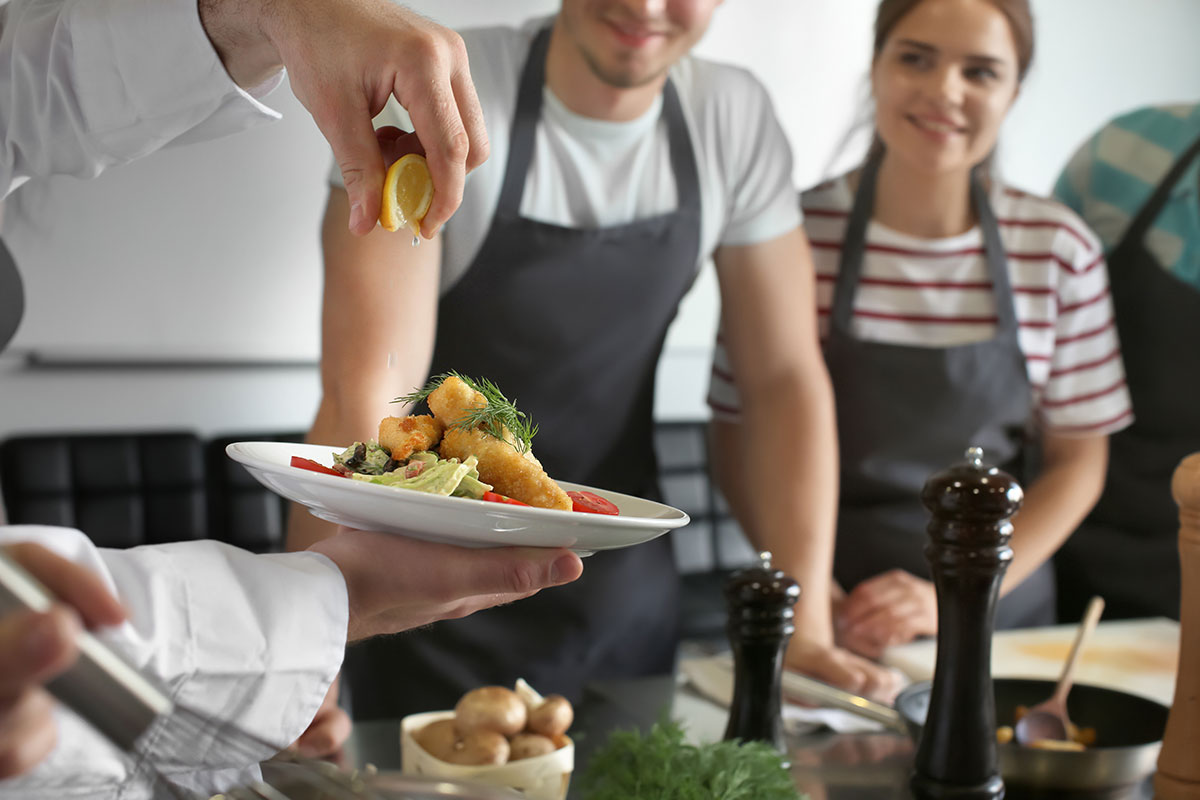 Are you craving a culinary adventure? Our special events are just for you. Our specialty-themed dinners are unlike anything you've ever experienced. We partner with local farms, wine, beverage, and food producers to create a truly one-of-a-kind experience. With all of the theatrics of our Chef's Tasting experience, these themed events are sure to please even the most discerning palate. So come join us for a special evening of delicious food and good company. You won't be disappointed.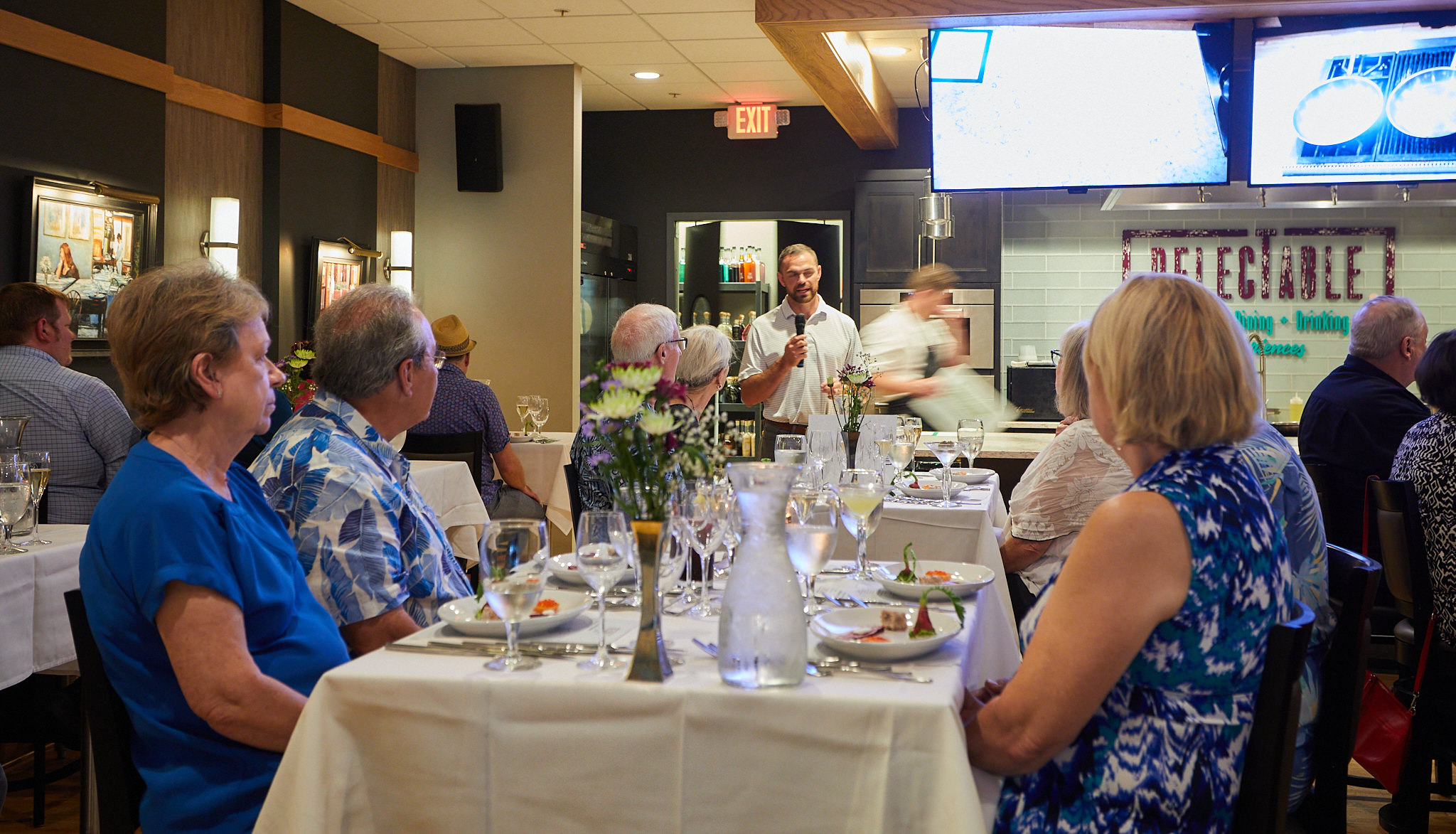 Looking for something extra special for your next event? DelecTable has you covered! From sumptuous canapés and exquisite main courses to indulgent desserts and vintage wines, we strive to create a dining experience that will exceed all your expectations. Whether you're hosting a private gathering or a large-scale celebration, our team will work tirelessly to ensure every detail is taken care of, so you can relax and enjoy the occasion.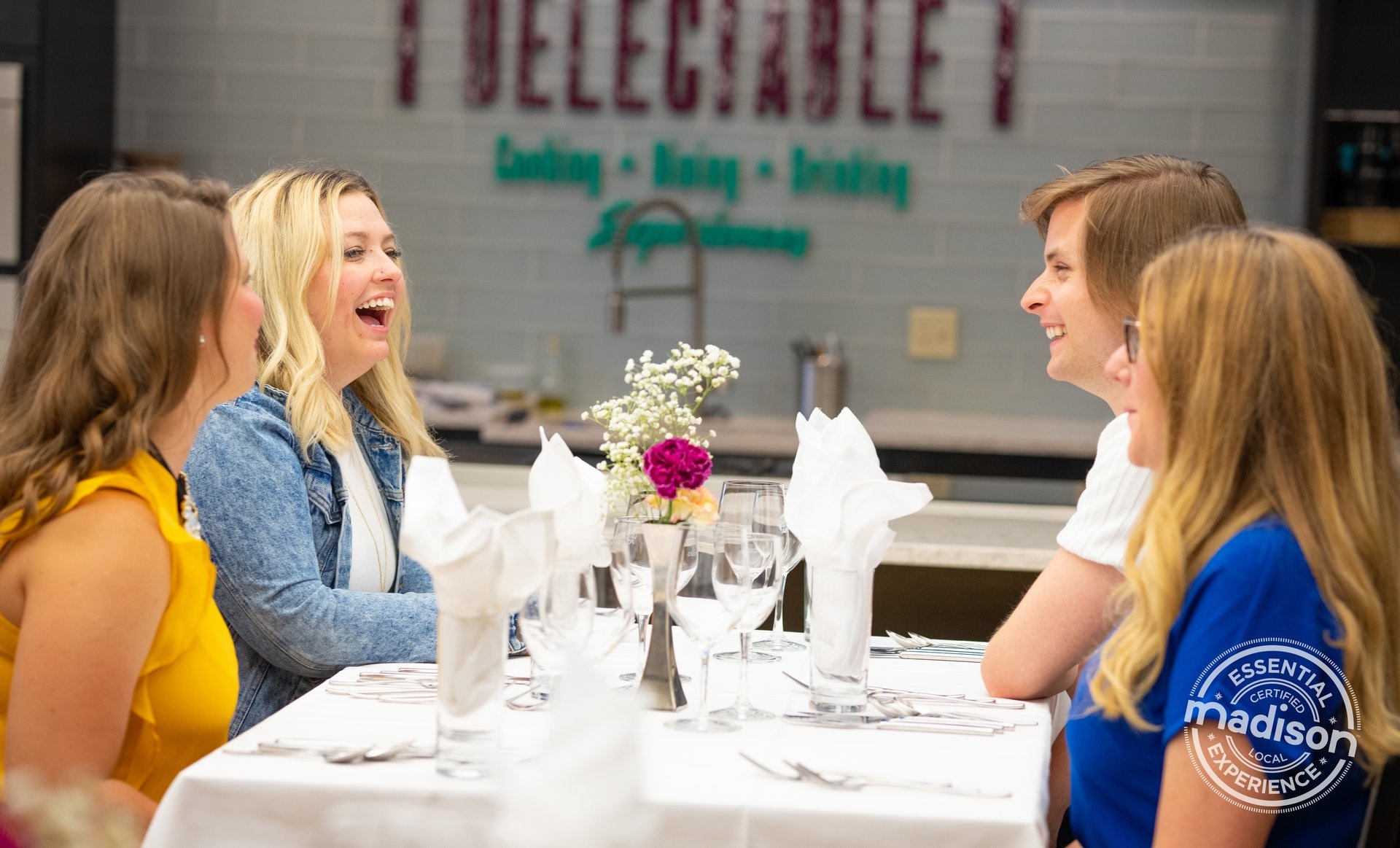 Sean M.

5-Star Google Review

Delicious food, amazing drinks, and so fun to learn about the origins of the food and drink in a more detail. A true experience and so fun!

Ashley R.

5-Star Yelp Review

This was our first time trying a dining experience of this style and we will definitely be back! Everything about this place is amazing from the service, atmosphere and definitely dishes. For never having tried something quite like this we felt incredibly comfortable and welcomed. They truly have a passion for what they do here and can't wait to recommend to everyone I know!

Aimee Jo C.

5-Star Google Review

We had an outstanding experience amongst friends for the European Excursion! Between the food presentations, wine parings, flavors, chef's talents and educational experiences, Justin and family have created something very special in DelecTable. We can't wait to go back for the next experience! Thank you!
Join the DelecTable Insiders
Sign up to join the DelecTable Insiders and be the first to know about special events, new menu items, and the latest cooking classes.