During his travels in Europe, DelecTable owner, Justin Gibson noticed, and thoroughly enjoyed, something different about dining in Europe compared to the States. People took a lot more time with dining. They had the table for the evening. They took the time to enjoy the courses and the wine. Most importantly, diners appreciated the time to enjoy the company they were with. Justin had also noticed people's interest in chefs and learning about the food they were enjoying.
With that inspiration in mind, Justin decided to utilize the space at his vomFASS store for more than cooking classes that were already gaining popularity. In 2017, he created Culinary Dinner Theater and opened DelecTable where there is only one seating a night for a 3-hour 7-10-course dinner. The guests watched the chefs prepare their meals in an open kitchen and described each dish to the diners and the wine experts and mixologists tell the story of each drink.
The next iteration of DelecTable features even more theatrics with smoke, fire, and a very popular blindfold course. This new Chef's Tasting Experience is centered around an ever-evolving seasonal menu all while bringing a more interactive experience through demos. As Chef Ben describes it, more than an open kitchen, it's a naked kitchen. The result, a true interactive chef's tasting experience.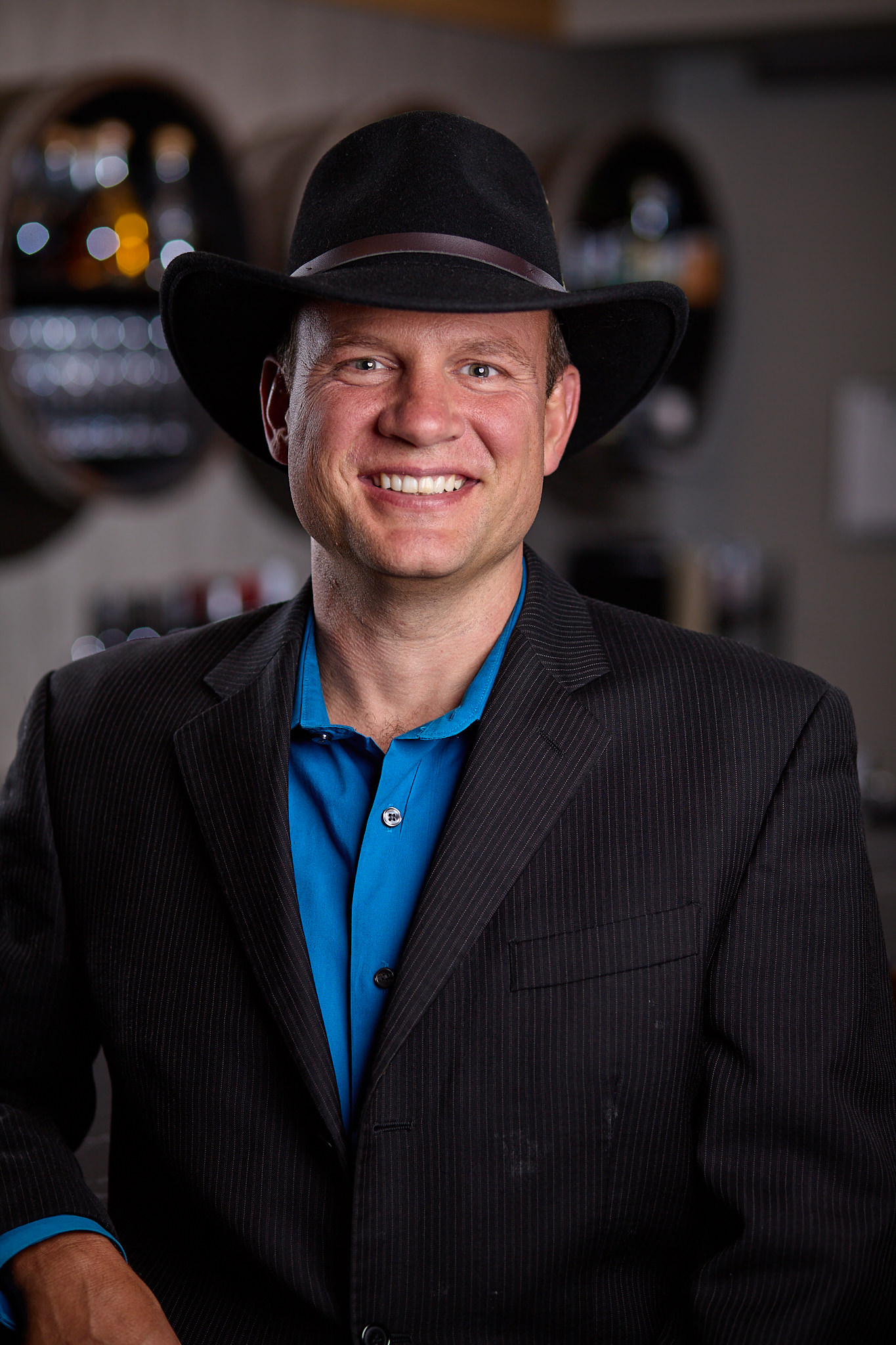 Justin is a Wisconsin native through and through. He grew up in Rome, Wisconsin and came to Madison to study economics at the University of Wisconsin.
Justin got his introduction to the restaurant life when he worked at the White Horse Inn, a standard bearer in the Madison restaurant community during its time. He worked there during college for 4 years quickly working his way up from bread boy to catering manager.
During a study abroad program in Germany while in graduate school, Justin fell in love with the concept of the German franchise, vomFASS. When he returned home he partnered with his father to bring the franchise to the US.
Another concept Justin fell in love with during his travels in Europe was the way Europeans enjoyed lingering restaurant experiences and taking their time to enjoy the good food, drink, and company. In 2017, Justin opened DelecTable to bring this inspiration to life in Madison.
Justin developed his passion for food and hospitality through his early work experiences. He loves nothing more than creating an amazing experience for his guests. Justin is excited to bring his unique perspective to the table as the owner of DelecTable.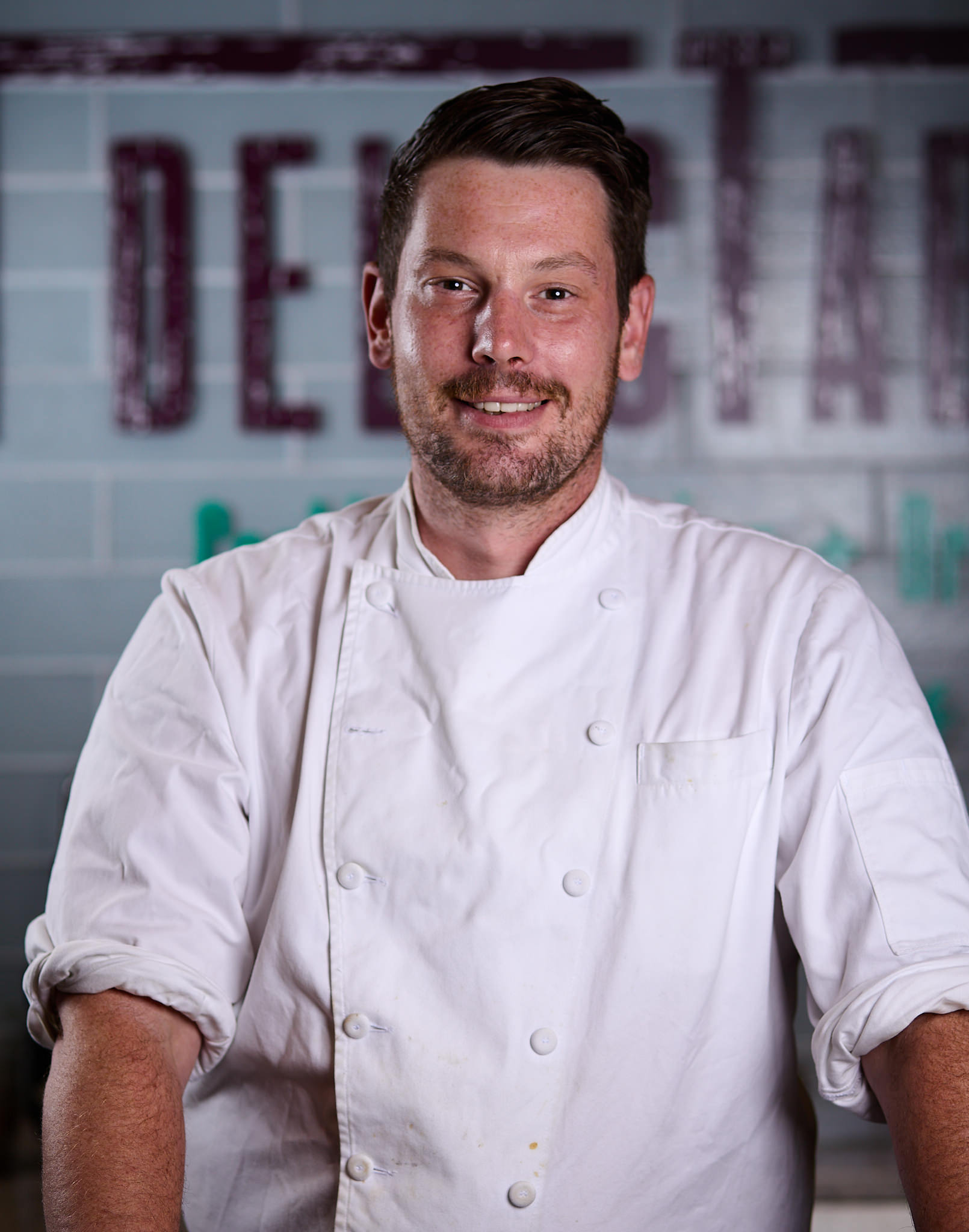 A true native, Chef Ben was born in Madison and spent his early childhood on the west side, just blocks away from where DelecTable would be. For his formative years, Ben's family moved to an 80-acre farm in New Glarus. Then Ben returned to Madison until he graduated from High School.
Ben spent some time in local restaurants working his way up from dishwasher to line cook. After attending the MATC Culinary Program for a time, Ben decided the best teacher would be experience abroad. In his early 20s, Ben traveled to Norway, Sweden, Vienna, Copenhagen, and London working at some of the top 50 restaurants in the world.
After a brief stint running a restaurant at a ski resort in Alaska, Ben headed south and less further west to the Bay Area when he landed at a top San Francisco restaurant, Quince. Quince earned a second Michelin Star while Ben was an integral part of the kitchen staff.
Ben's plan was always to return to Madison to bring what he learned home and rekindle relationships with the local farm community. The driving force behind the new Chef's Tasting Experience format is Chef Ben's commitment to local farms and seasonal produce. Hence the constantly-evolving menu based on what's available at any given week.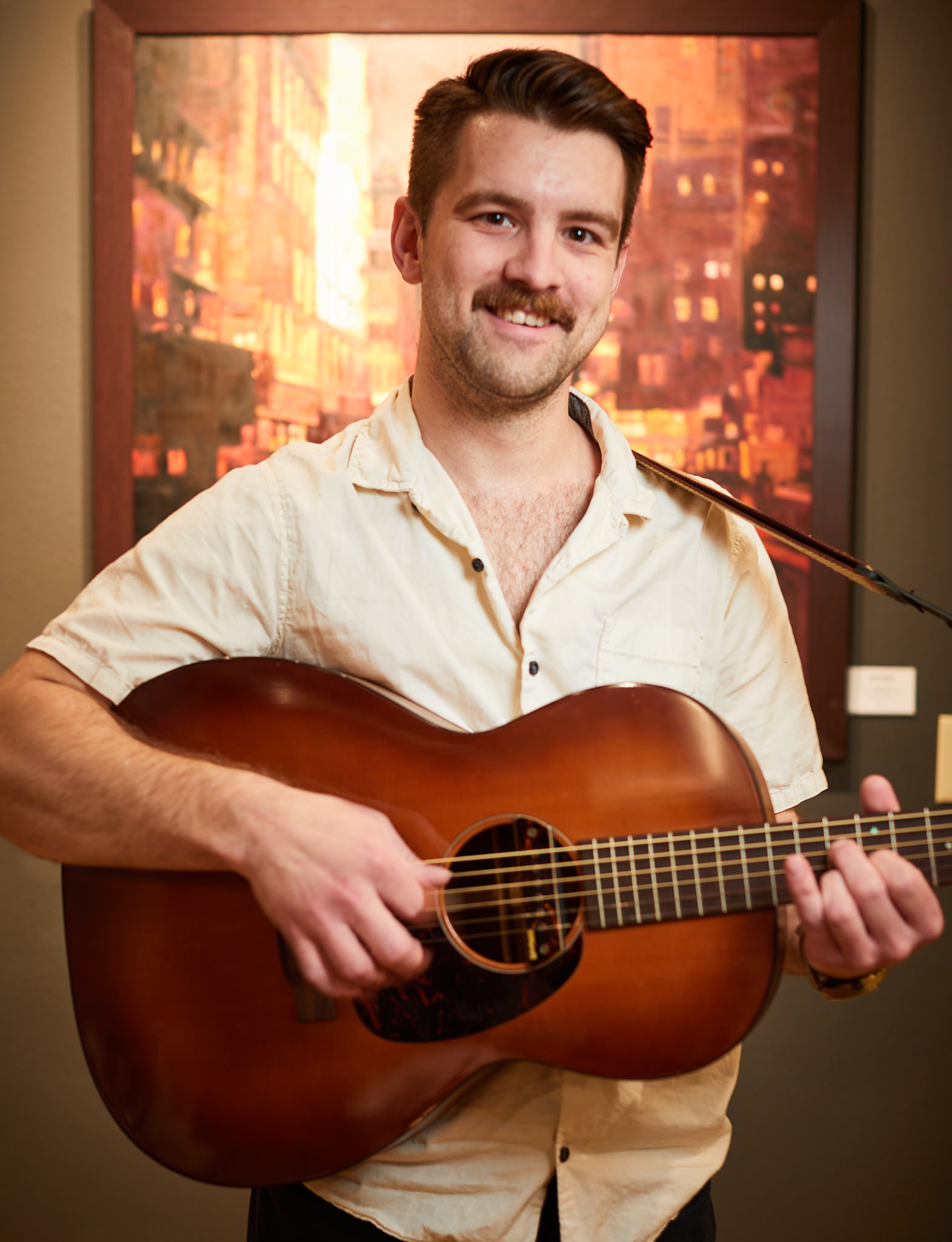 Gabriel hails from Wisconsin Dells, WI where he spent half his life as a 3rd generation "river rat", driving and guiding thousands of visitors from all over the world through the Dells of the Wisconsin River. He achieved his dream of becoming the captain of the 100-year old Clipper Winnebago in 2018, like his great uncle 80 years before.
Besides obtaining a 100 Ton Master's License from the U.S. Coast Guard, Gabe also finished a degree in Audio Engineering from Madison Media Institute in 2012. A multi-instrumentalist from childhood with a wide palette of influences, he has been writing and recording music since the age of 15, primarily on guitar, vocals, piano, and saxophone. He now releases music under the monikers of both Bitter Tiger and Wilson's Echo.
Coming from a family of river rats and musicians, Gabe has always had a passion for entertainment and education, continually looking for the next pool of knowledge to dive into.