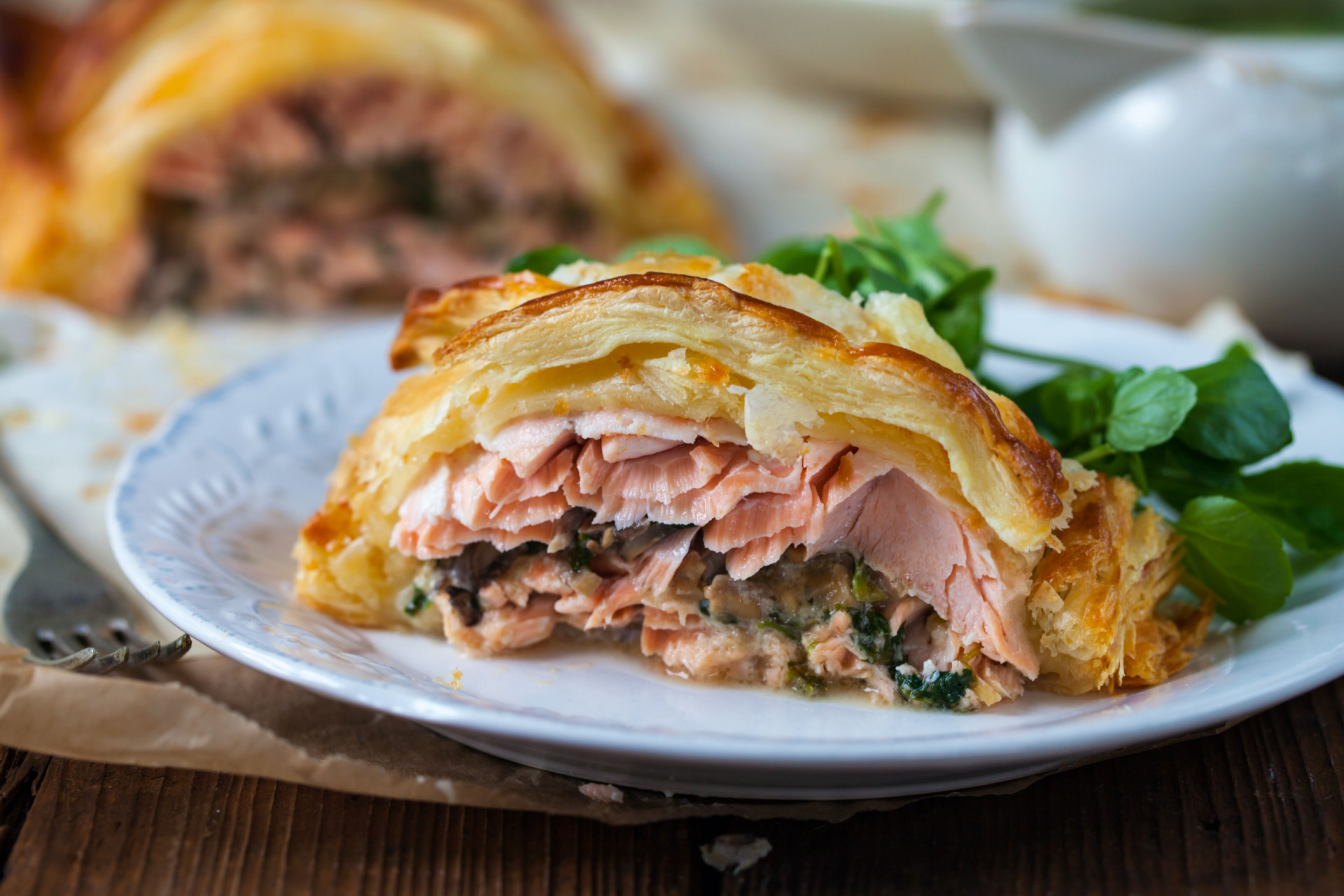 Cook to Impress: Versatility of Puff Pastry
If you've ever wanted to learn how to create those delicious dishes that incorporate the flaky goodness of puff pastry, then this cooking class is the perfect way to learn. In this cooking class, Chef Kevin will teach you how to make puff pastry and showcase all of the amazing dishes it can help you create. From savory appetizers and mains to sweet desserts – puff pastry is a versatile component that can help turn any dinner into an impressive feast. Whether you are cooking for just yourself or an entire dinner party, learn how to wow your dinner guests by creating delicious dishes with puff pastry!
Salmon en Croute
Artichoke and cherry tomato tarts
Fig brie pastry pops
Cheese twists
Nutella braids
Palmiers
Wine, beer, and cocktails are available for purchase from our bar. Come early for cocktails (5:30) — class begins at 6:00!
Our classes are small, so you get personal attention from our professional instructors.
Your instructor, Chef Kevin Appleton, has a passion for food, drink, and fun. He is a former Culinary Instructor at Madison College. He worked at some of the best fine dining restaurants in Chicago and was Executive Chef at Robert Morris College's Institute of Culinary Arts.