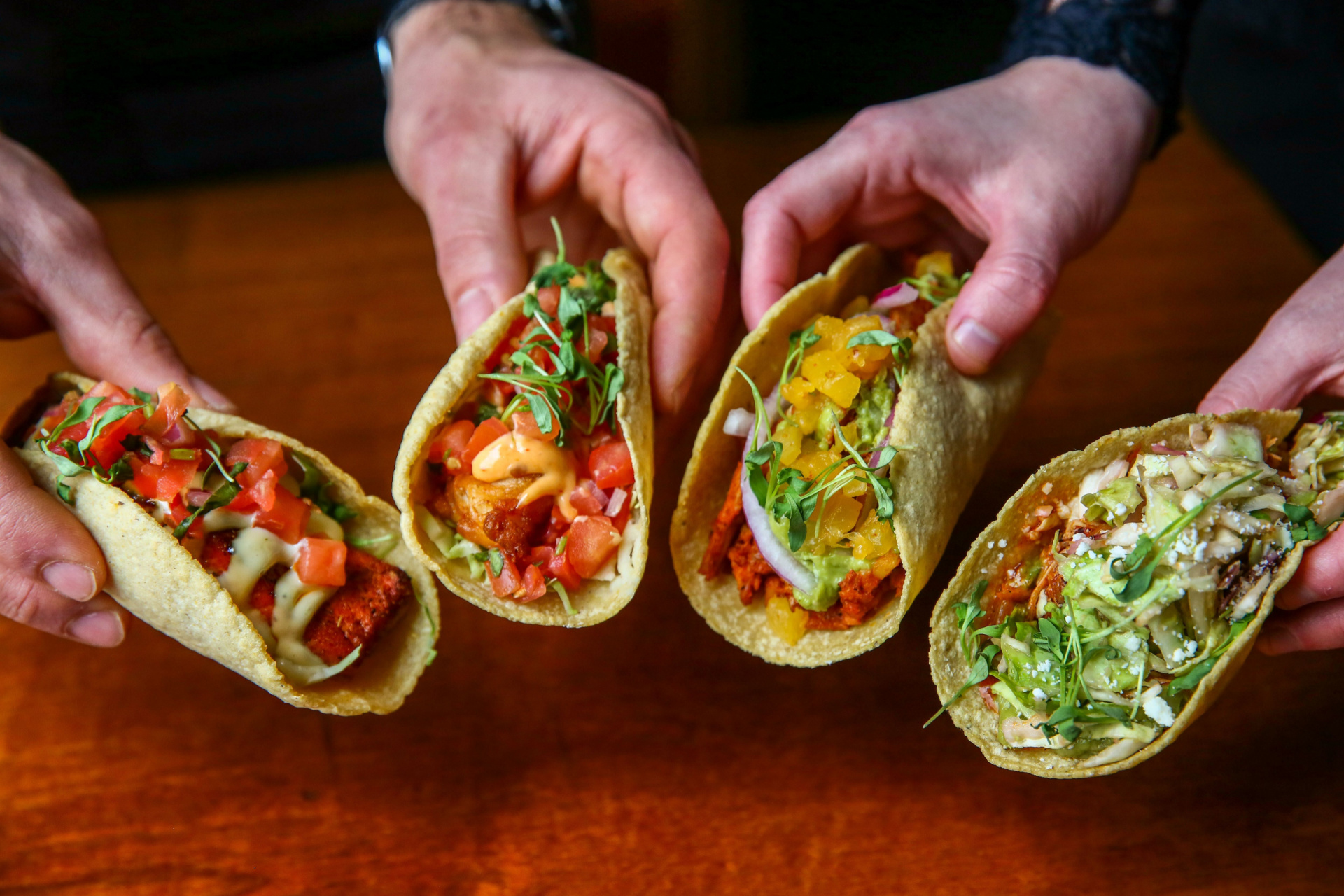 Tacos Without Borders
Join us for the epic return of the Tacos Without Borders cooking class! Get ready to embark on a flavor-filled journey as we explore the exciting fusion of traditional tacos with non-traditional ingredients from around the world.
In this fun and interactive cooking class, you'll learn how to take your taste buds on an adventure with innovative taco creations that draw inspiration from diverse culinary traditions. From Asian-inspired fillings bursting with umami flavors to Mediterranean delights infused with aromatic spices, we've got something to tantalize every palate.
Chef Joel will guide you through the step-by-step process of crafting these global gastronomic treasures. You'll discover the art of blending ingredients from different cuisines to create mouthwatering combinations that will leave you craving for more.
But it's not just about creating delicious masterpieces in the kitchen! Our cooking class is designed to be a fun social experience. You'll have the opportunity to connect with fellow food enthusiasts, share anecdotes about your favorite international flavors, and revel in the joy of exploring new taste sensations together.
So, grab your apron, sharpen your culinary skills, and get ready to unleash your inner taco artist! This is your chance to break free from culinary borders and dive into a world of exciting flavors. Don't miss out on this one-of-a-kind cooking experience!
Blackened salmon tacos with Creole cream sauce
Chicken souvlaki and feta tacos with cucumber salsa
Tacos Gobernader (new classic shrimp tacos with peppers and mozzarella)
Chana masala tacos with tangy yogurt sauce and pickled onions
Chopped greens and vegetable salad with balsamic vinaigrette
Wine, beer, and cocktails are available for purchase from our bar. Come early for cocktails (5:30) — class begins at 6:00!
Our classes are small, so you get personal attention from our professional instructors. Your instructor, Chef Joel, is a nationally-recognized culinary instructor with over 25 years of teaching experience. He brings his unique flair to teaching, using his sense of humor and passion for cooking to inspire and involve his students.