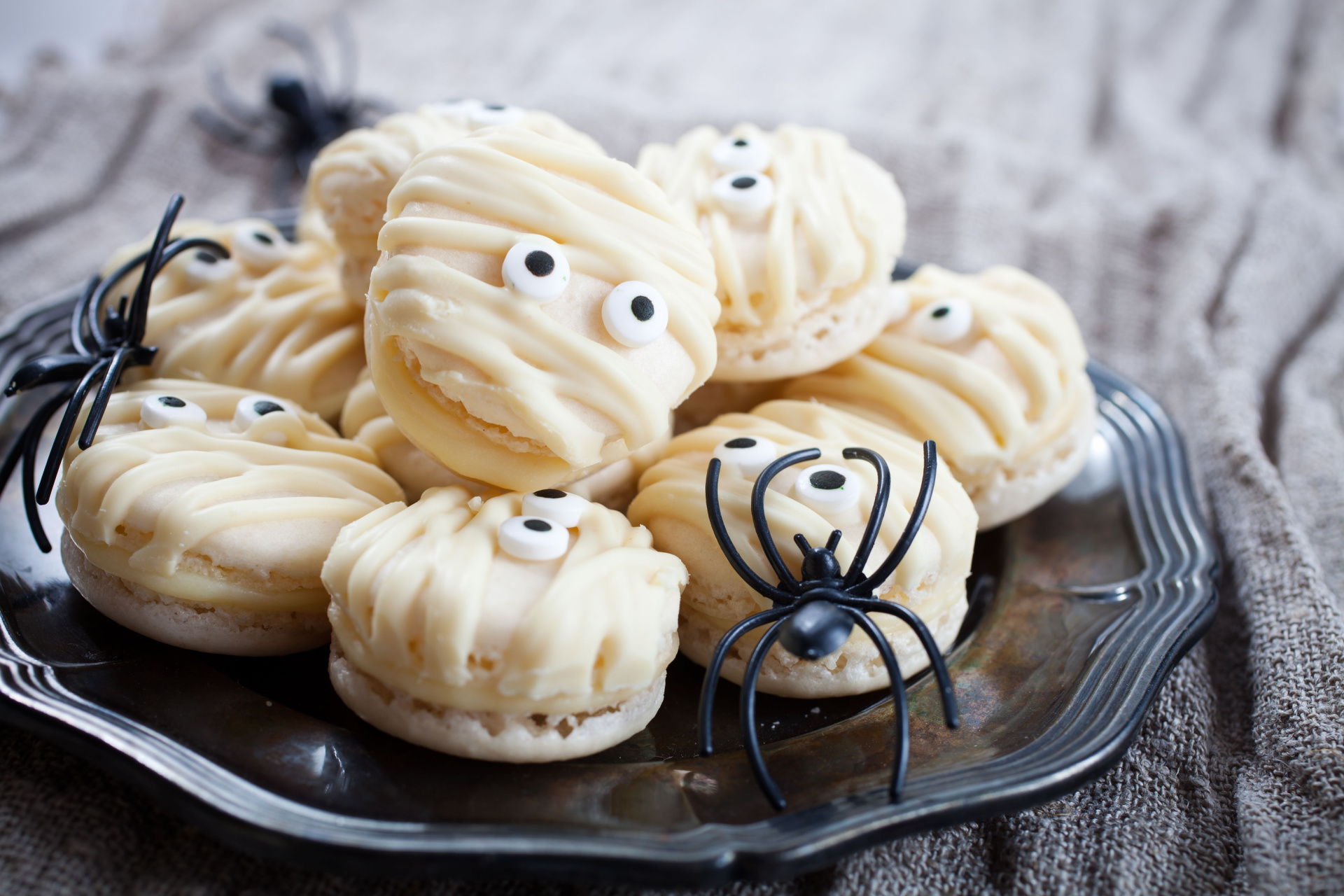 Spooky Macarons
Get ready to add a spooky twist to your baking skills with the extraordinary baking class, Spooky Macarons, led by the renowned certified Master Baker Punky Egan!
Let's unleash our playful side as we dive headfirst into the world of macarons, mastering the correct techniques to create these classic French cookies.
Under the expert guidance of Punky Egan, you'll learn the secrets to achieving the perfect texture, smooth shells, and delicate feet that make macarons so irresistible. With her energetic and enthusiastic teaching style, Punky will have you whisking, piping, and baking like a seasoned pro in no time!
But that's just the beginning! We'll take your macarons to the next level by preparing luscious Swiss buttercream fillings bursting with autumnal flavors. Picture yourself biting into a macaron with a pumpkin spice and caramel apple-infused filling, or surrendering to the indulgent delight of a classic chocolate ganache center.
Now, here's where the fun truly begins! Get ready for ghoulishly good times as we embrace the Halloween spirit and let our imaginations run wild. We'll don our aprons, whip out the piping bags, and decorate our macarons with mesmerizing Halloween themes. From creepy spiders to wicked witches, haunting ghosts to eerie pumpkins – the possibilities are endless!
Join us for the Spooky Macarons class and let Punky Egan ignite your passion for baking while creating macarons that are both delicious and spooktacular. This is your chance to master the art of macaron-making, infuse them with sensational flavors, and bring a touch of Halloween magic to your dessert table. Reserve your spot today and get ready for a wickedly delightful baking adventure!
Wine, beer, and cocktails are available for purchase from our bar. Come early for cocktails (1:30) — class begins at 2:00!
Our classes are small, so you get personal attention from our professional instructors. Your instructor, Punky Egan, is a Certified Master Baker. She was program director and lead instructor of the Baking Program at Madison College for 30 years. She now devotes her time teaching the joys of baking to people of all experience levels – from novices up to experienced home bakers. Visit her website, punkybakes.com, plus see more of her baking on Instagram at #punkybakes.