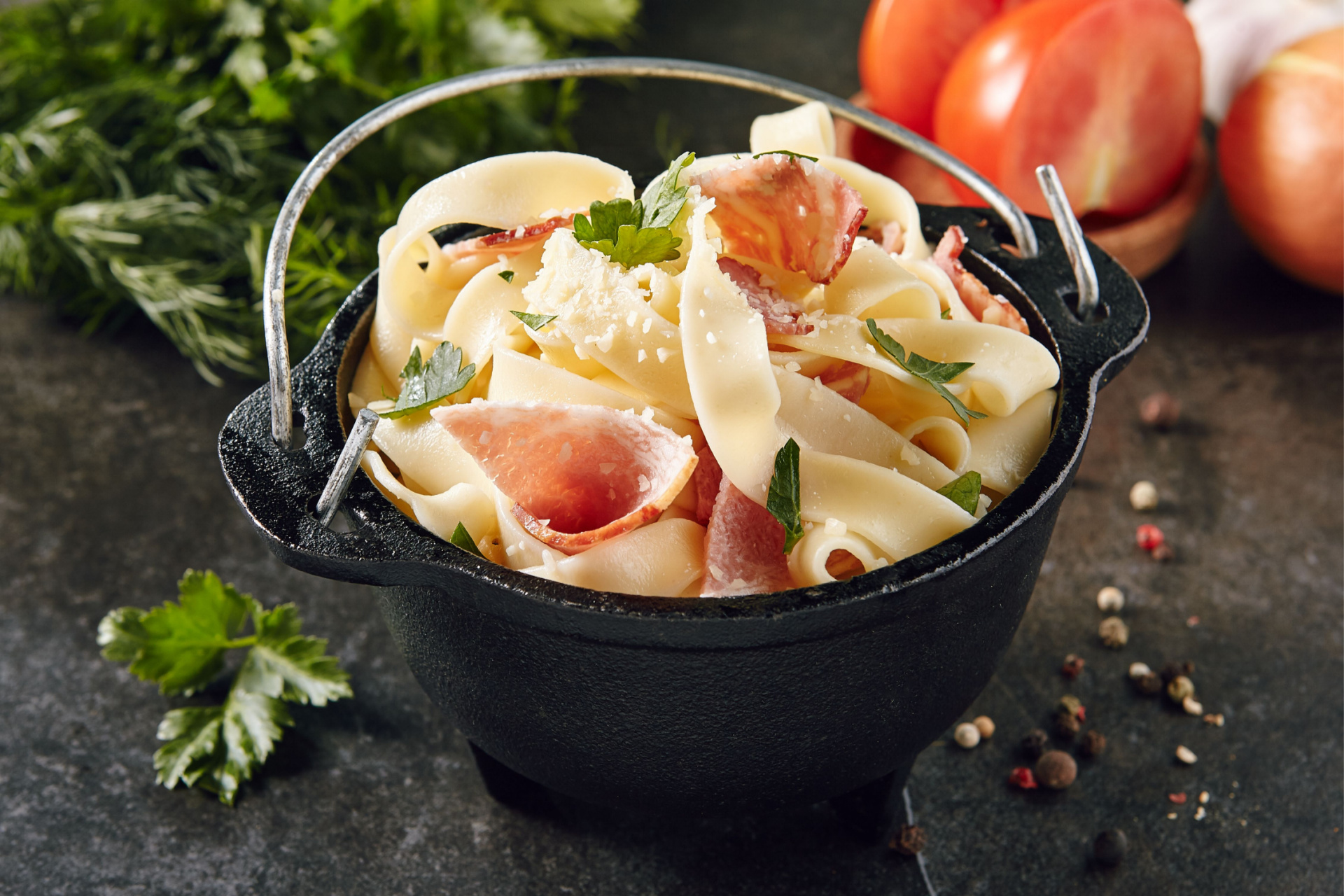 Spirited Cooking: Italy
Chef Kevin will take you on an Italian-inspired journey with a cooking class to remember! His passion for Italian cuisine will be evident as he shares his knowledge of Italian ingredients and flavors with step-by-step instructions. Learn how to craft the perfect Italian entrée and incorporate the spirits of Italy – including wine and grappa – for a spectacular dinner. With Chef Kevin, you'll have fun in the kitchen with an emphasis on learning skills and techniques as he brings out your inner chef and teaches you how to make Italian dishes that are sure to be enjoyed by your family, friends, or anyone else lucky enough to indulge in your Italian feast.
Featured dishes include:
Gratinated mussels (Cozze Gratinate)
Fettuccine with tomato, pancetta and grappa cream sauce
Limoncello mint granita and tiramisu
Wine, beer, and cocktails are available for purchase from our bar. Come early for cocktails (5:30) — class begins at 6:00!
Our classes are small, so you get personal attention from our professional instructors. You will work as a group as you join in the fun to prepare the menu.
Chef Kevin Appleton has a passion for food, drink, and fun. He is a former Culinary Instructor at Madison College. He worked at some of the best fine dining restaurants in Chicago and was Executive Chef at Robert Morris College's Institute of Culinary Arts.
The Spirited Cooking: Italy ticket sales has ended!