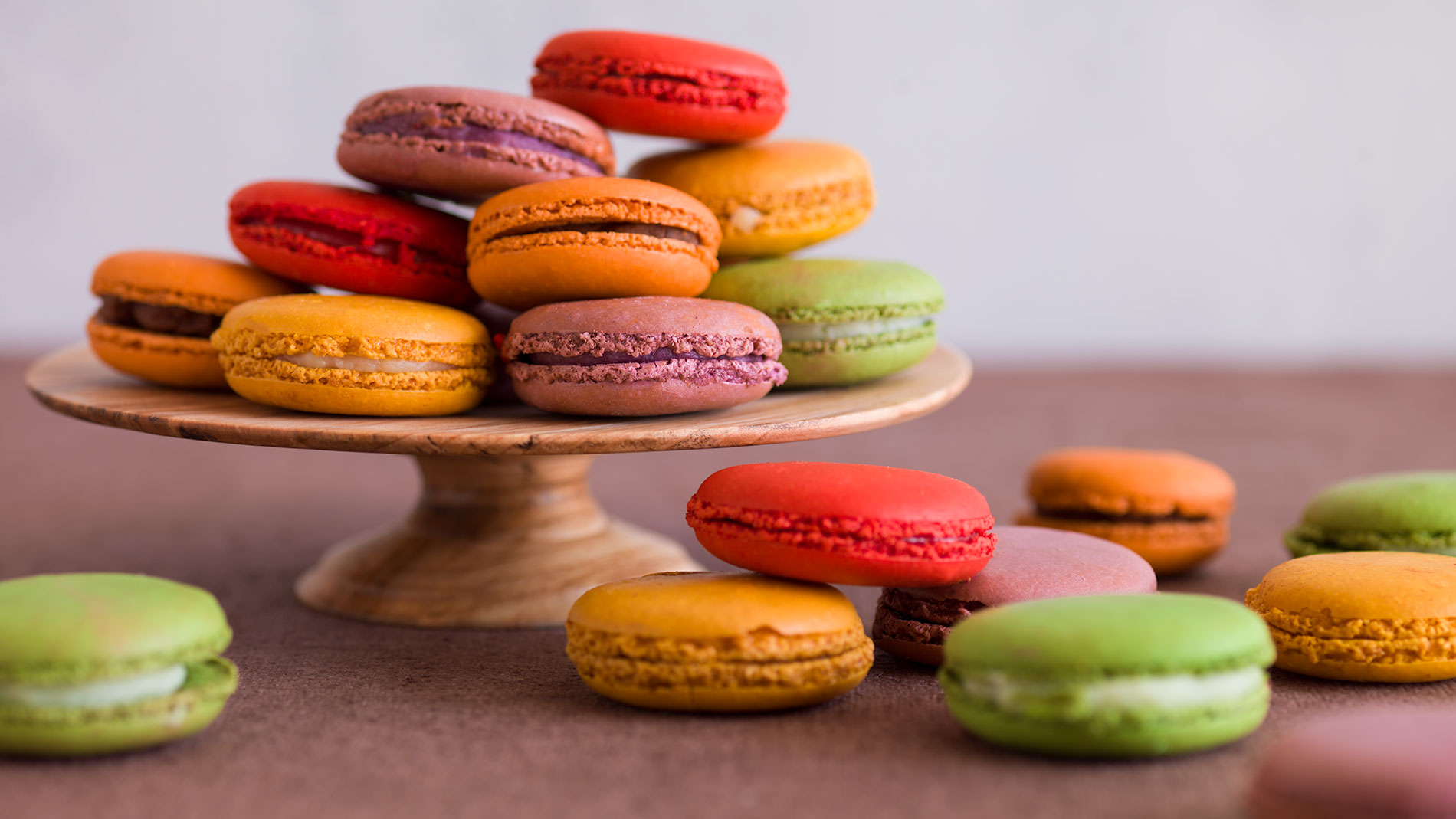 Macarons
That's macarons, as in light-as-air French almond cookies — don't confuse these with our American-style coconut macaroons.
Each individual cookie is known as a macaron shell. The outside is crispy while the inside is airy and melts in your mouth. The shells are made without any chemical leaveners and get all of their lift from properly beaten egg whites.
The macaron shells create a cookie sandwich, usually filled with buttercream, ganache, or jam giving you almost infinite flavor possibilities.
Here are some of the flavors we'll be making:
Snickerdoodle
Green Apple
Salted Caramel
Making these cookies require precision, patience, and practice. We'll guide you through it so you'll be able to make them at home.
French macarons make a very special treat to give to your friends and family. They also look pretty on a plate for guests to indulge in when they come over.
Cold beer, wine, and cocktails are available for purchase from our bar. Come early for cocktails (5:30) — class begins at 6:00!
Our classes are small, so you get personal attention from our professional instructors. You will work as a group as you join in the fun to prepare these. Your instructor, Kate Lyn Croell, brings more than ten years of experience in Chicago and Madison as a culinary artisan and pastry chef. You may have enjoyed her dishes here in Madison — she has worked as the Executive Chef at Brocach Irish Pub and the Executive Pastry Chef at Field Table.
The Macarons ticket sales has ended!