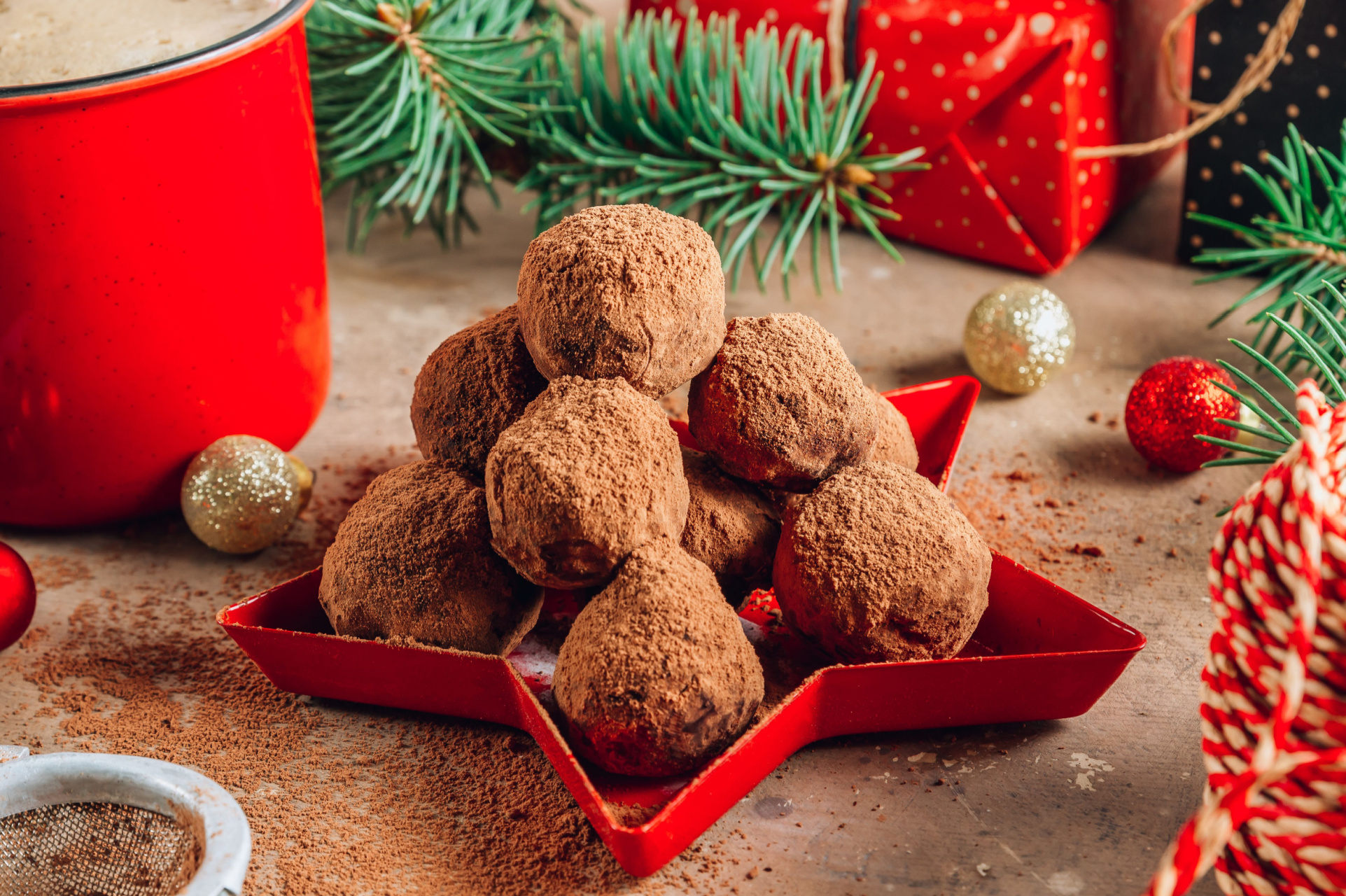 Holiday Truffles
Indulge in a heavenly chocolate experience with the Holiday Truffles baking class, led by the one and only certified Master Baker Punky Egan!
Are you ready to discover the magic of homemade truffles? With Punky's expert guidance, you'll unlock the secrets to creating these delectable treats that are not only easy and quick to make but also perfect for the holiday season.
The key to crafting unforgettable truffles lies in using high-quality, dark chocolate for tempering and incorporating unique and exciting flavors. And that's where the vomFASS store comes in! We'll take your taste buds on a tantalizing journey as we explore their exceptional selection of liqueurs and vinegars, each one waiting to elevate your truffle creations to new heights.
During this delightful class, you'll have the opportunity to make a variety of truffles using these extraordinary ingredients. From rich and velvety dark chocolate truffles infused with aromatic liqueurs to surprising flavor combinations like balsamic vinegar-infused ganache centers, get ready to embark on a flavor adventure like no other.
But it doesn't end there! As you immerse yourself in the world of truffle making, you'll have plenty of opportunities to taste and savor these delectable creations. And the best part? You get to take home a generous selection of your handmade truffles, ensuring you have a sweet stash to enjoy throughout the holiday season or share with loved ones.
Join us for the Holiday Truffles class and let Punky Egan guide you through the art of creating chocolate masterpieces that will impress everyone around you. Don't miss out on this incredible opportunity to learn from a certified Master Baker and transform ordinary ingredients into extraordinary delights. Reserve your spot today and get ready to take your truffle game to the next level!
Wine, beer, and cocktails are available for purchase from our bar. Come early for cocktails (1:30) — class begins at 2:00!
Our classes are small, so you get personal attention from our professional instructors. Your instructor, Punky Egan, is a Certified Master Baker. She was program director and lead instructor of the Baking Program at Madison College for 30 years. She now devotes her time teaching the joys of baking to people of all experience levels – from novices up to experienced home bakers. Visit her website, punkybakes.com, plus see more of her baking on Instagram at #punkybakes.