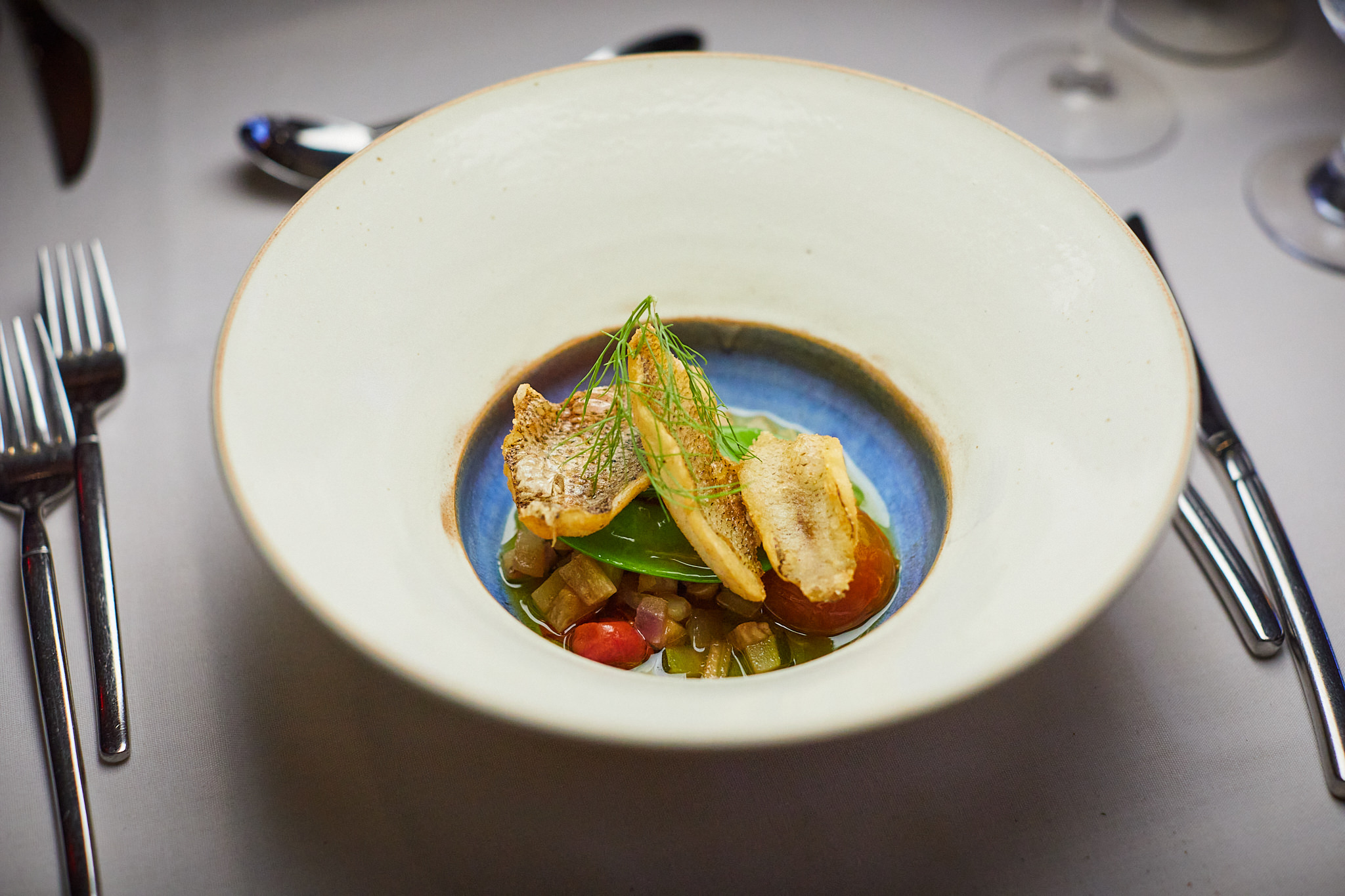 Five-Course Thursday
While the DelecTable Chef's Tasting Experience is an amazing way to experience all that DelecTable has to offer, we understand that sometimes you're not in the mood for the full-length 8-course 3+ hour dinner.
That's where Five Course Thursday comes in. We've taken the core elements of the chef's tasting experience and condensed it into a 5-course meal that you can enjoy in a leisurely 2 hours.
Our Five Course Thursday is the perfect way to enjoy the chef's tasting experience while enjoying a leisurely evening. We've carefully selected five of the best dishes from our menu and paired them with wines and cocktails for a truly unforgettable meal.
Whether you're dining alone or with friends, 5-Course Thursday is the perfect way to relax and enjoy an amazing meal. We hope you'll join us soon!
Wisconsin Cheeses  
Dunbarton Blue | Nordic Creamery Goat Brie
Capri Farms 8yr Aged Goat Cheddar | Deer Creek Blue Jay
10yr Tawny Port | Ten Tower's Chai Cider  | Avignonesi Sangiovese | Fot Li Vermouth 
Tipi Farmed Zephyr Summer Squash 
Red Verjus & vomFASS Raspberry Balsam | Cucumber | Gulf Shrimp | Tapioca Chip | Lovage
2021 Treana Chardonnay, California 
Wisconsin Line Caught Bluegill
Confit Cherry Tomato | Local Ratatouille | vomFASS Grand Cru De La Luna
Biancarosa Vino Rosato, Italy 
Generations Wagyu Beef
Braised Napa | White Onion in vomFASS Maletti | Michigan Blueberry Jus
2019 Outer Bound Cabernet Sauvignon, California 
Tree-Ripe Peaches, Black & Blueberry Galette
Smoked Hay Ice Cream | Brandy Peach Butter
Apricot Mule 
This is a sample menu.
The tasting menu is constantly changing and evolving, based on the best local ingredients available with a complete menu cycle every two months.