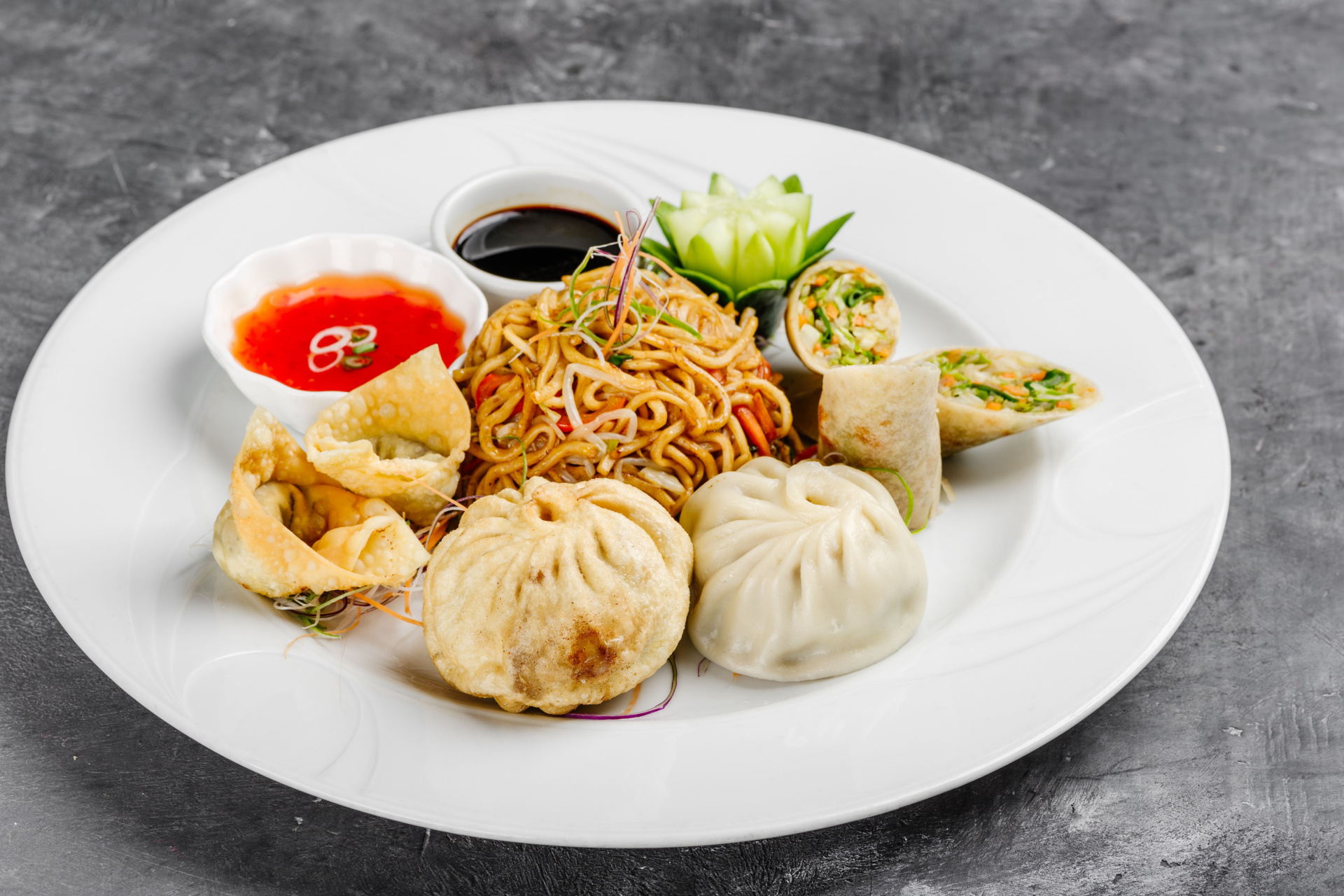 Dim Sum
Calling all dim sum lovers! Get ready for an extraordinary culinary adventure led by the one and only Chef Joel! Brace yourselves for a cooking class that will transport you straight to the bustling streets of Hong Kong, where the art of dim sum reigns supreme.
Join us for an unforgettable session where Chef Joel unveils the secrets behind creating mouthwatering dim sum. From delicate steamed sui mai dumplings to crispy wontons, you'll master these bite-sized delights that impress even the most discerning taste buds.
But this is not your typical cooking class! Chef Joel's infectious energy and passion for dim sum will have you dancing around the kitchen with excitement. His playful teaching style keeps you engaged as he shares expert tips for achieving the perfect balance of flavors and textures.
Get ready to unleash your inner dumpling artist, dive into a world of culinary creativity, and recreate these delectable dim sum creations in your own kitchen. With hands-on instruction and plenty of opportunities to ask questions, you'll gain the confidence and skills needed to level up your dim sum game!
Join Chef Joel and food enthusiasts on a flavorful adventure that will leave you craving for more. Don't miss out on this opportunity to become a dim sum pro!
Oven-crisped mushroom and ginger wontons
Chicken and water chestnut sui mai dumplings
Sweet soy dipping sauce
Vegetable fried rice
Pan-fried vegetable buns
Chinese butter cookies
Wine, beer, and cocktails are available for purchase from our bar. Come early for cocktails (1:00) — class begins at 1:30!
Our classes are small, so you get personal attention from our professional instructors. Your instructor, Chef Joel, is a nationally-recognized culinary instructor with over 25 years of teaching experience. He brings his unique flair to teaching, using his sense of humor and passion for cooking to inspire and involve his students.
The Dim Sum ticket sales has ended!