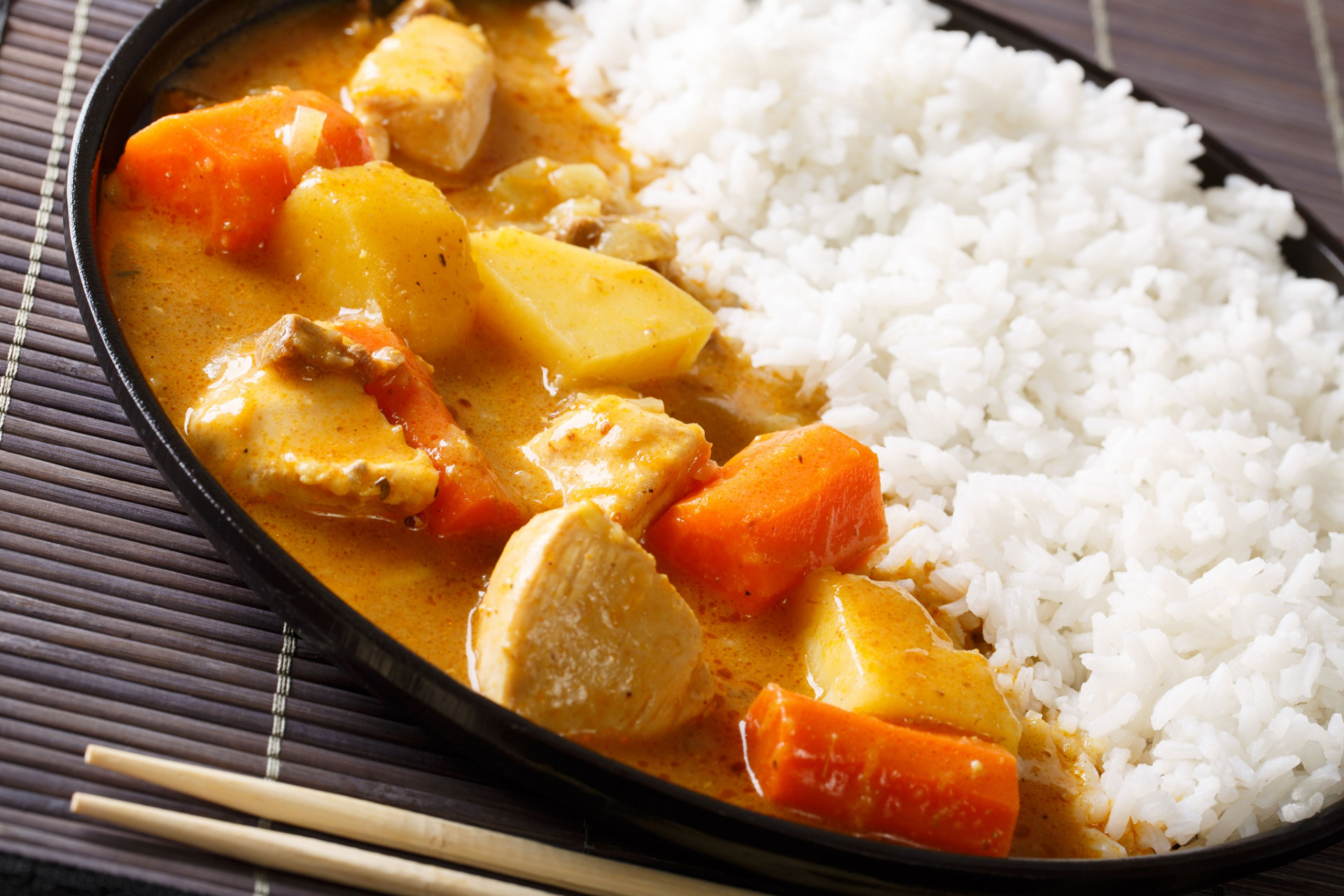 Curry in Hurry
Mention curry and everyone thinks Indian food. However, many different cultures from around the world offer delicious curry dishes with many different types of curry. You'll get to explore the tastes of a variety of curries and cultures as you help to prepare then dine on:
Aloo Pakora (fried potato fritters) with cilantro mint yogurt dipping sauce
Thai red curry with shrimp and kale
Murgh Makhani (Indian "butter chicken")
Japanese Kare Raisu (sweet pork and vegetable curry)
Basmati rice pilaf
Cold beer, wine, and cocktails are available for purchase from our bar. Come early for cocktails (5:30) — class begins at 6:00!
Our classes are small, so you get personal attention from our professional instructors. You will work as a group as you join in the fun to prepare the menu. Your instructor, Chef Joel, is a nationally-recognized culinary instructor with over 20 years of teaching experience. He brings his unique flair to teaching, using his sense of humor and passion for cooking to inspire and involve his students.
The Curry in Hurry ticket sales has ended!