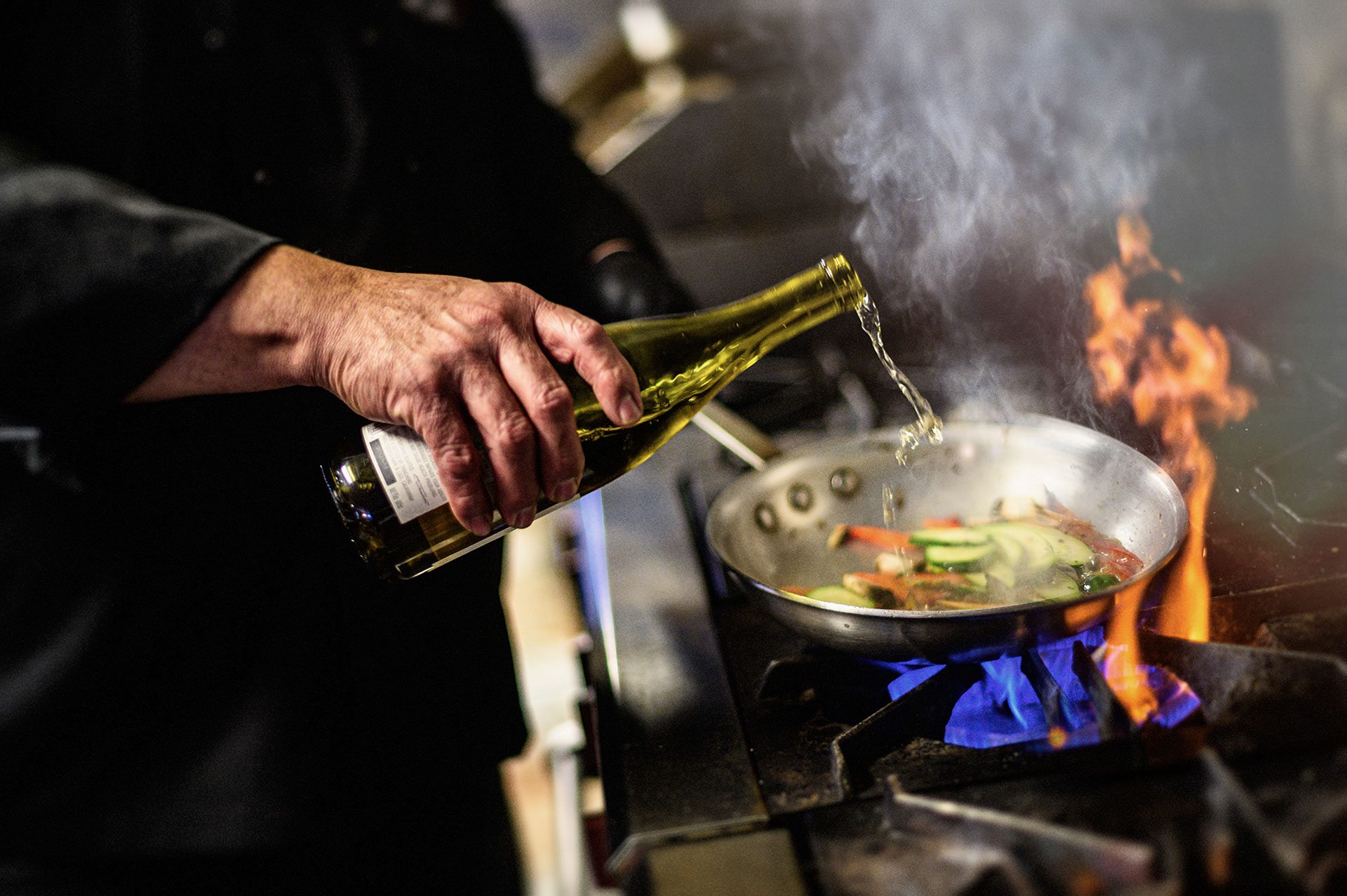 Cooking with Wine
Uncork your culinary creativity in our "Cooking with Wine" class! This interactive experience is designed to immerse you in the world of wine-infused dishes, showcasing how this divine elixir can transform ordinary ingredients into extraordinary culinary creations.
In this class, you'll master the art of cooking with wine, from creating rich, velvety sauces to poaching fruits and even using it as a main ingredient. We'll kick things off with a refreshing Champagne Berry Soup, a delightful blend of seasonal berries and sparkling champagne that will tantalize your taste buds.
Next, we'll delve into the savory realm with Tarragon Chicken in a White Wine Sauce. You'll learn how to perfectly balance the aromatic tarragon with the crisp white wine to create a sauce that takes this chicken dish to new heights.
Finally, we'll sweeten things up with a Poached Pear Dessert. You'll discover how to gently poach pears in a fragrant wine bath until they become tender and irresistibly delicious.
Guided by Chef Kevin, you'll unlock the secrets of wine's unique ability to enhance and elevate flavors. By the end of the class, you'll have the knowledge and confidence to incorporate wine into your cooking in exciting and innovative ways.
Ready to raise your cooking game? Join our "Cooking with Wine" class and let's create some culinary magic together!
Champagne berry soup
Tarragon chicken breast with brandy & white wine sauce
Spiced wine-poached pears with plum and red-wine sorbet
Wine, beer, and cocktails are available for purchase from our bar. Come early for cocktails (5:30) — class begins at 6:00!
Our classes are small, so you get personal attention from our professional instructors. You will work as a group as you join in the fun to prepare the menu.
Chef Kevin Appleton has a passion for food, drink, and fun. He is a former Culinary Instructor at Madison College. He worked at some of the best fine dining restaurants in Chicago and was Executive Chef at Robert Morris College's Institute of Culinary Arts.