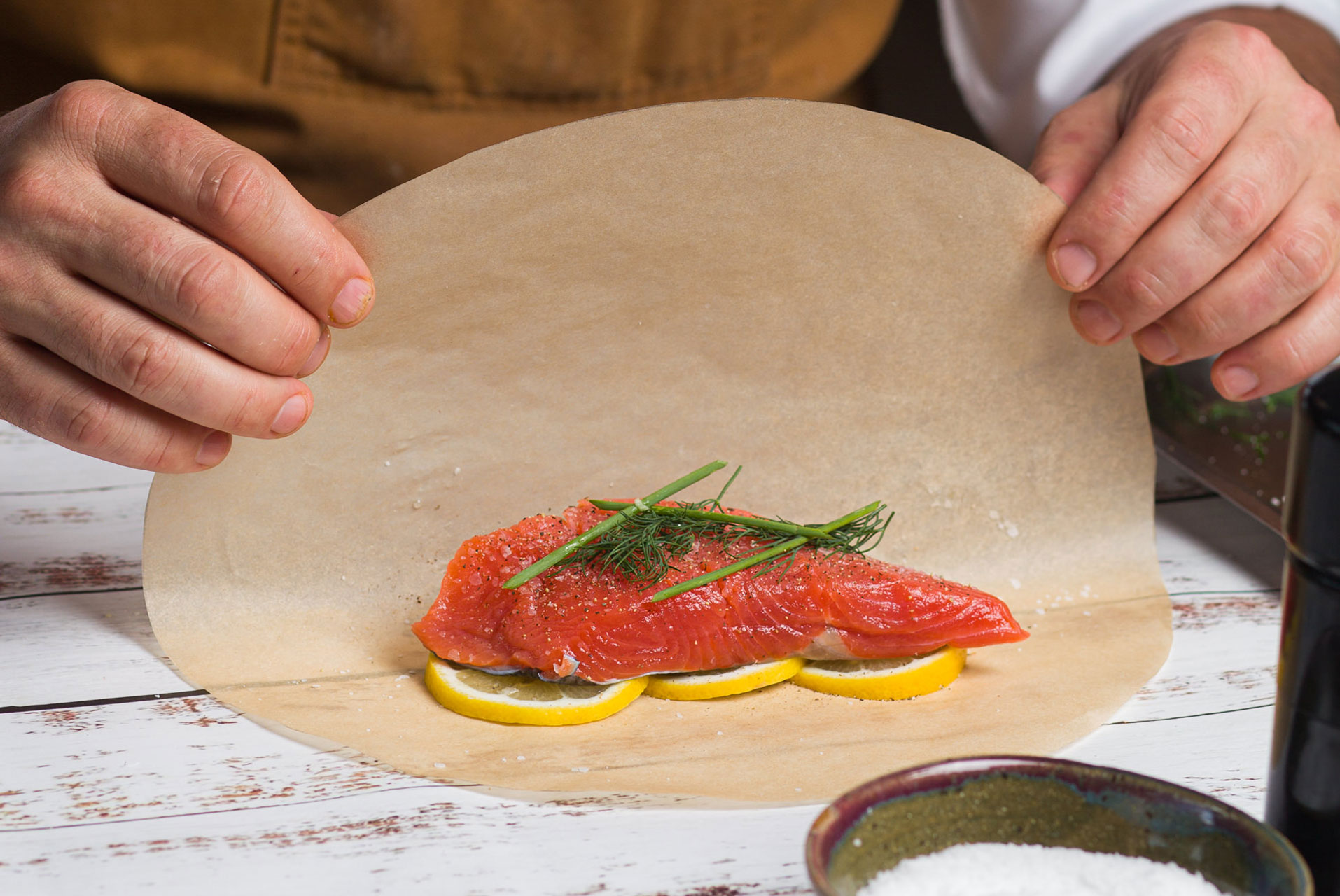 Cook to Impress: Seafood
If you want to wow your friends and family with a seafood feast, join Chef Kevin's seafood class! His seafood menu will leave your mouth watering with anticipation as you prepare a meal that is sure to tantalize the taste buds. Whether you're an experienced chef or new to seafood recipes, Chef Kevin will guide you through each step with an emphasis on learning skills and techniques so that you can confidently serve up a delightful spread of seafood dishes. Get ready to enjoy a succulent seafood dinner crafted by you with the help of Chef Kevin's expert guidance!
On the menu:
Calamansi Ceviche
Seared Sea Scallops with Bacon, Blue Cheese & Balsamic
Seafood en Papillote
Wine, beer, and cocktails are available for purchase from our bar. Come early for cocktails (5:30) — class begins at 6:00!
Our classes are small, so you get personal attention from our professional instructors. You will work as a group as you join in the fun to prepare the menu.
Chef Kevin Appleton has a passion for food, drink, and fun. He is a former Culinary Instructor at Madison College. He worked at some of the best fine dining restaurants in Chicago and was Executive Chef at Robert Morris College's Institute of Culinary Arts.