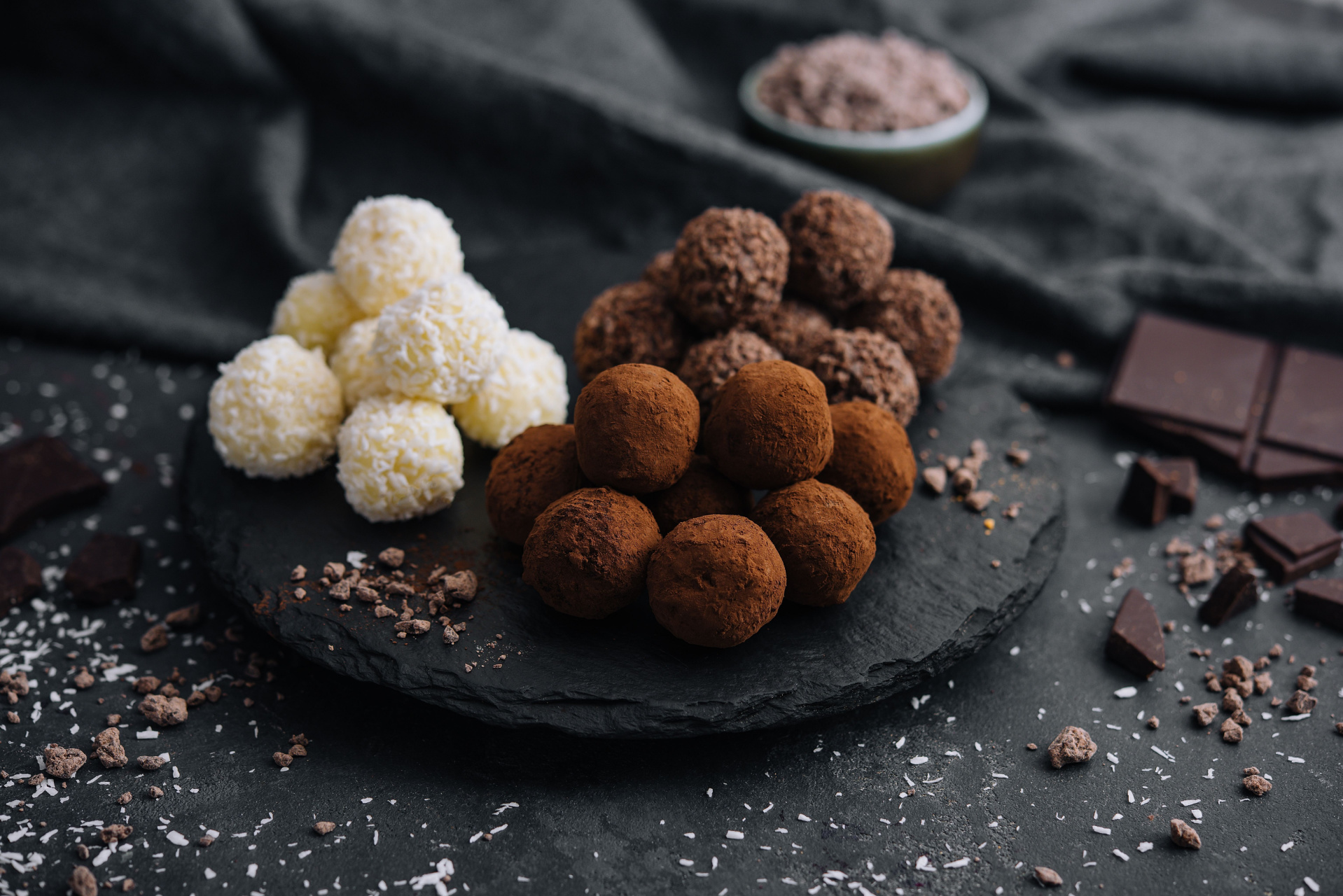 Chocolate Truffles
We all need a little chocolate boost once in a while. And just in time for Valentine's Day! Homemade truffles hit the spot, and they're easy and quick to make. We'll use many of the delicious flavors from the store, including classic Brandy, Orange, Sour Cherry Vodka, Pina Colada, and Latte Macchiato. There will be samples to taste and take home to enjoy.
Wine, beer, and cocktails are available for purchase from our bar. Come early for cocktails (10:00) — class begins at 10:30!
Our classes are small, so you get personal attention from our professional instructors. Your instructor, Punky Egan, is a Certified Master Baker. She was program director and lead instructor of the Baking Program at Madison College for 30 years. She now devotes her time teaching the joys of baking to people of all experience levels – from novices up to experienced home bakers. Visit her website, punkybakes.com, plus see more of her baking on Instagram at #punkybakes.