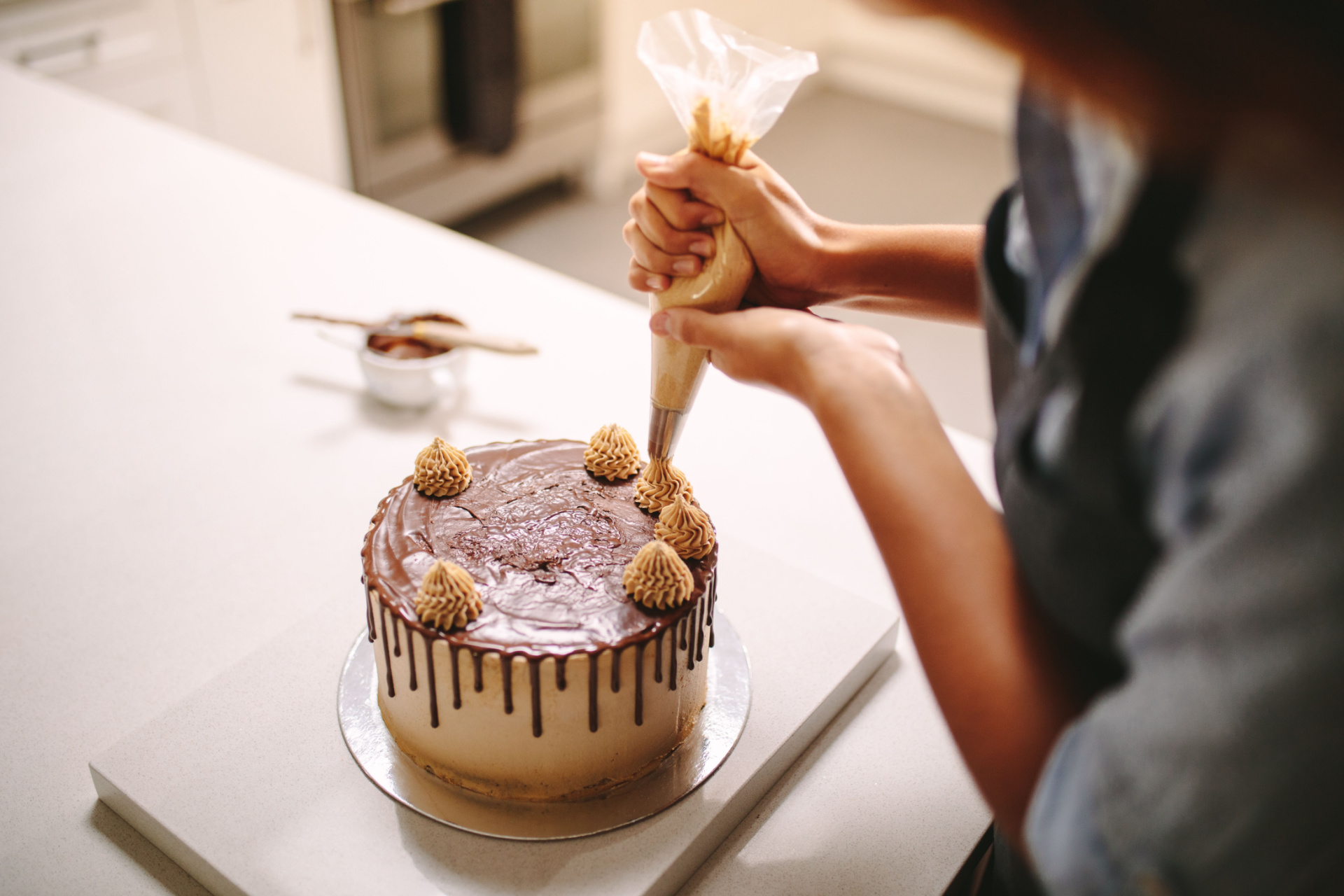 Cake Decorating I – Piping
Are you ready to take your cake-decorating skills to the next level? Well, get ready, because this 3-part series is going to be sweet! In the first class, we're focusing on the basics of piping.
Learning piping techniques is an essential part of cake decorating, and in our first class, we'll be diving into the basics of borders and script writing. With Certified Master Baker Punky Egan, you'll receive step-by-step guidance that will take you from beginner to piping maniac in no time at all.
You'll learn how to control the pressure and angle of the piping bag, how to create smooth and consistent lines and curves, and how to choose the right tip for the appearance you're looking to achieve. We'll provide you with all the necessary tools and materials, so all you need to bring is your creativity and enthusiasm.
Piping adds a magic touch to cakes, cupcakes, and other desserts (and even mashed potatoes), transforming plain treats into works of art. Borders not only make cakes look elegant and refined, but they also keep fillings and toppings in place. And writing in script enables you to add that personal touch, by writing a message or name on the cake. So if you're ready to take your cake-decorating skills to the next level, our piping techniques class is the perfect place to start.
Wine, beer, and cocktails are available for purchase from our bar. Come early for cocktails (1:30) — class begins at 2:00!
Our baking classes offer more than just recipes—they provide a unique and engaging opportunity to learn baking techniques as a group. You'll work with other students in small groups of 4 or fewer for a fun, hands-on experience led by Certified Master Baker, Punky Egan. Join us for the chance to discover new delights and develop your baking skills!