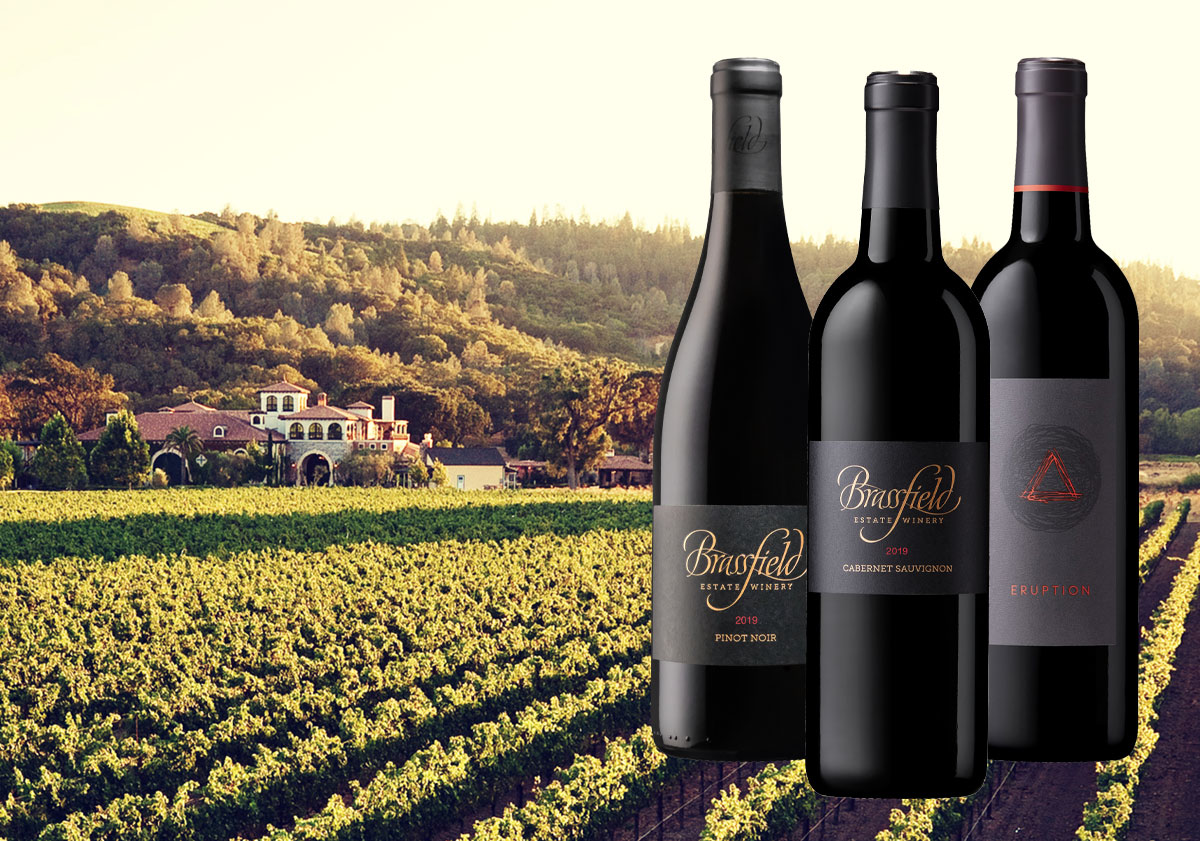 Brassfield Estate Wine Dinner
For the first time since the pandemic, we're thrilled to bring back a DelecTable holiday tradition and partner once again with Brassfield Estate Winery. Come experience their world-class wines, paired artfully with five fantastic courses.
Brassfield Estate wines reflect the distinctiveness and diversity of their vineyards – from the elevated valley floor of High Serenity Ranch to the lofty and secluded Volcano Ridge Vineyard. With cool marine breezes, volcanic soils, and high elevations ranging from 1800 ft. to 3000 ft., Brassfield Estate wines are fruit-driven, balanced, and delicious. Winemaker, Carlos Valadez, has generational roots at Brassfield Estate and is focused on sustainable viticulture practices and classic winemaking techniques.
This is one of our most popular events as guests enjoy learning about wine from the charismatic Brassfield Estate Central Regional Manager, Rose Rafferty, while enjoying delicious food and wine.
Menu & Parings
Canapés
Sunchoke Chips | Bacon Marmalade
Guatemalan Blue Squash Merengue
Mushroom Tartlet
Baby Radishes | Goat Butter
Sauvignon Blanc – High Serenity Ranch
Braised Octopus
Fennel | Olive | Citrus
Pinot Gris – High Serenity Ranch
Maple Leaf Heirloom Chicken
Door County Cherry | Sunchoke
Pinot Noir – High Serenity Ranch
Pork Tenderloin
Hen of the Woods | White Chantrelle | Apple Saba
Eruption – Volcano Ridge Vineyard
Fischer Farms Bavette
Grape | Asian Pear | Celery
Cabernet Sauvignon – Lake County AVA
I-Chang Lemon Curd
Short Bread | Fermented Strawberry
Serenity – High Serenity Ranch