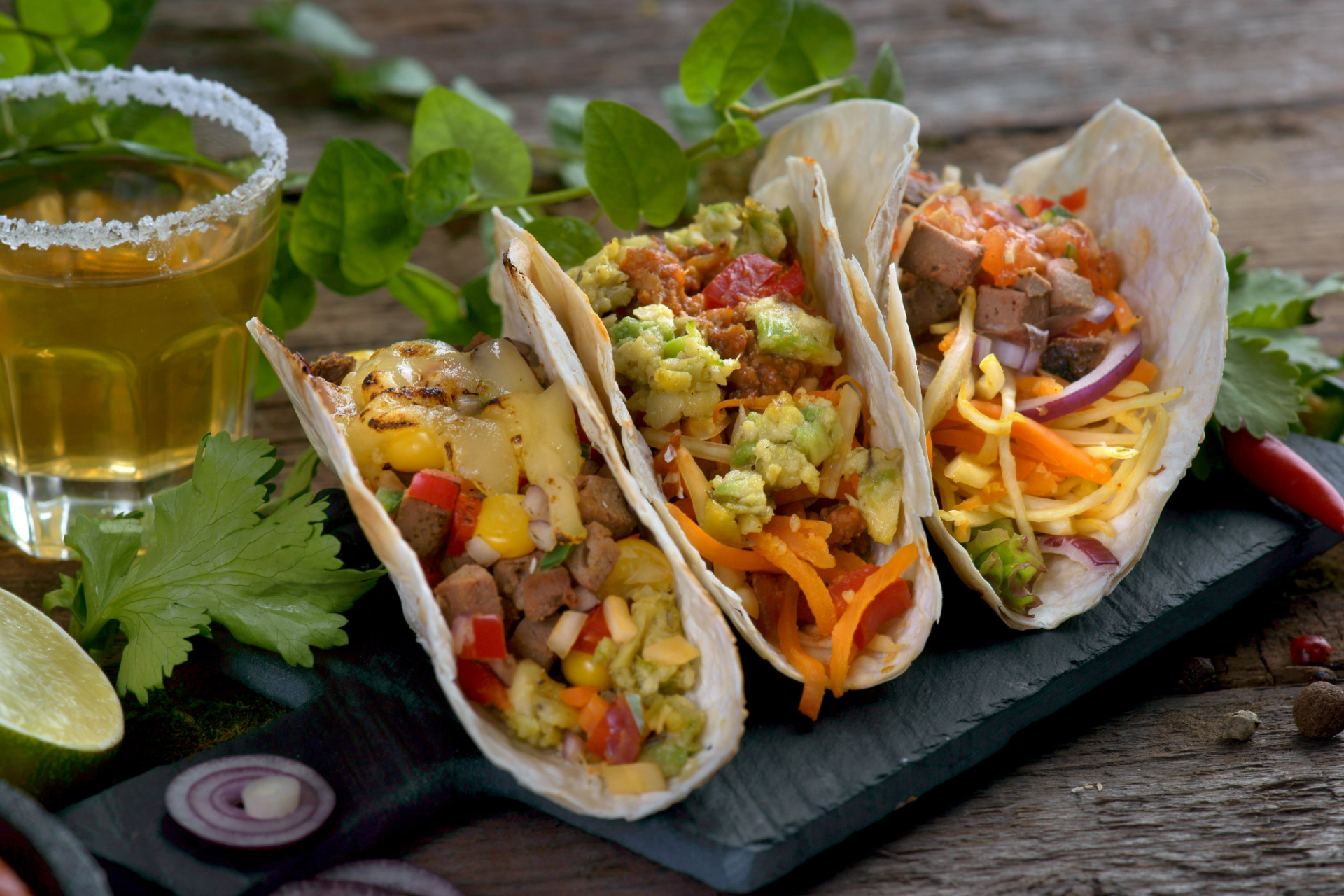 Best of Tacos & Tequila
This has consistently been one of our most popular classes. Over many classes certain tacos have stood out from the rest. Join Chef Joel for an evening of preparing then enjoying some of his past favorite (and most memorable) tacos—with some new twists! The greatest hits include:
Maple-glazed roasted butternut squash tacos with bacon and brie
Sautéed Yukon gold and chorizo tacos with aged cheddar and lime cream
Tequila and chipotle shrimp tacos with queso blanco cheese and avocado mousse
Smoky mushroom and walnut tacos with smoked gouda and roasted tomato salsa
Cold beer, wine, and cocktails are available for purchase from our bar. Come early for cocktails (5:30) — class begins at 6:00!
Our classes are small, so you get personal attention from our professional instructors. You will work as a group as you join in the fun to prepare the menu. Your instructor, Chef Joel, is a nationally-recognized culinary instructor with over 20 years of teaching experience. He brings his unique flair to teaching, using his sense of humor and passion for cooking to inspire and involve his students.
The Best of Tacos & Tequila ticket sales has ended!