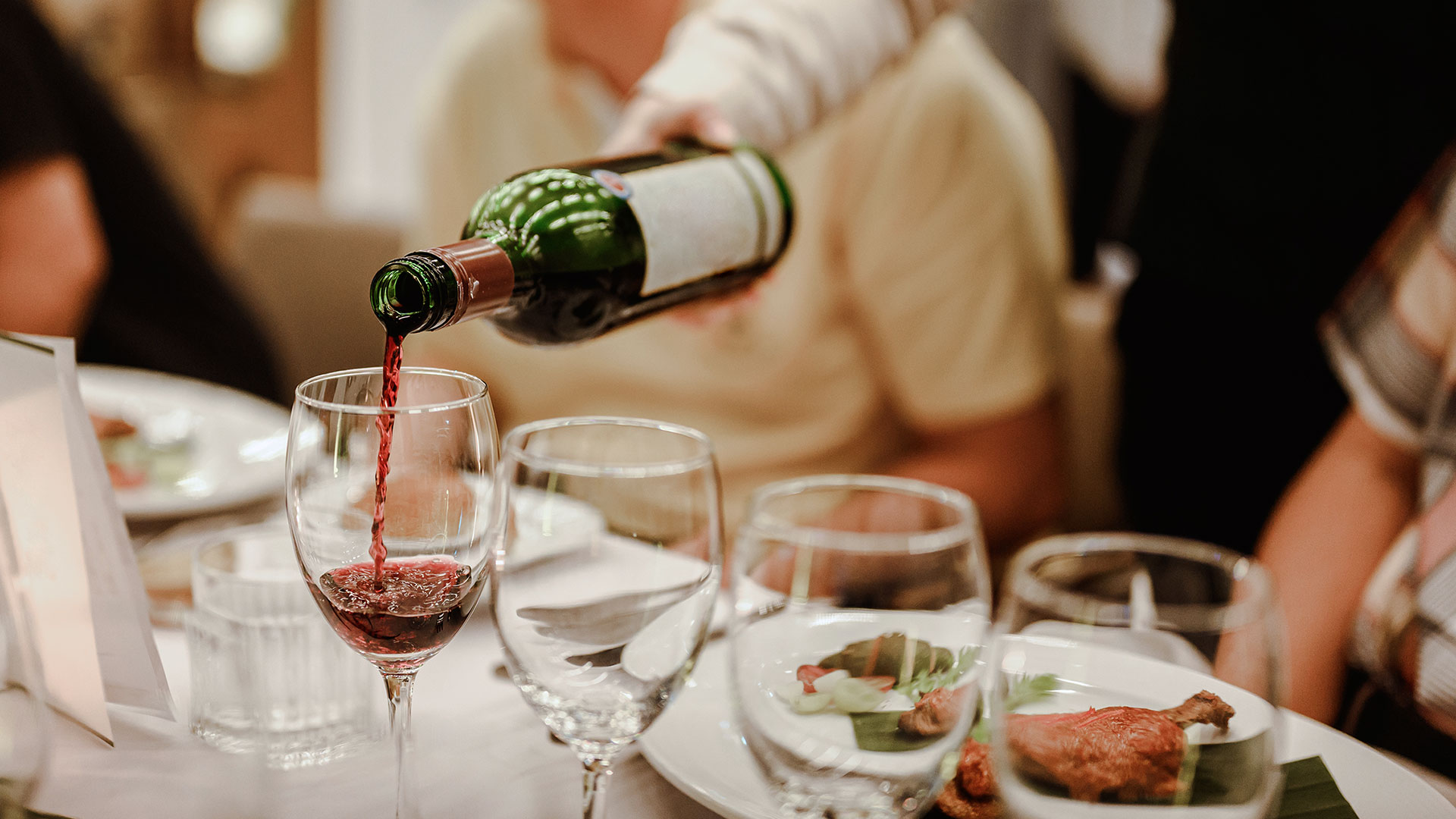 Beau Joubert Wine Dinner
DelecTable is proud to collaborate with South African winery, Beau Joubert, for an exclusive wine-pairing dinner event.
Beau Joubert Winery traces its roots in the renowned wine region of Stellenbosch, South Africa dating back to 1695. Early in the 19th century, the farm was bought by a Frenchman, Dirk Daniel Joubert. Since then, five Joubert generations have placed their unique stamp on this winery.
At the turn of the millennium, Andrew Hilliard, from Green Bay, Wisconsin fell in love with the grandeur of the Cape on their first visit to South Africa, leading him to take full title of Beau Joubert.  We will be graced by Andrew himself leading us through his beautiful collections of wines.
In 2016, Beau Joubert partnered with award-winning winemaker, Catherine Marshall. These magnificent wines will now have grapes sourced from some of the most brilliant farms in the Cape; thus, assuring the best wines possible for years to come.
This exclusive, one-night-only, dinner will feature a special multi-course menu by Chef Ben Serum. The menu was expressly designed to showcase the wine pairings of several extraordinary wines from Beau Joubert.
Beau Joubert Wine Pairing Dinner Menu
Little Neck Clams & Caviar
Carrots | Parsley Oil | Blossoms
Méthode Cap Classique Blanc de noir
Belgian Endive
Smoked Mackerel | Chrysanthemum | Chicory | Pear | Chive
Sauvignon Blanc
Foie Gras Bomb
Green County Cornelian Cherry | Brioche | Celery Root Remoulade
Cabernet Sauvignon
Quail
Heirloom Peppers | Chorizo and vomFass Pear Vinaigrette |
Old Vine Chenin Blanc
Eye of the Ribeye
Deer Creek Blue Jay | Green Peppercorn Au Poivre sauce | Blue Gem Potato | Watermelon Radish
Ambassador
Fat Pig Poached Pear
Star Anise & Clove Sabayon
Fat Pig Port Style Shiraz
2014 Méthode Cap Classique Blanc de noir
A limited release, Brut Pinot Noir, Méthode Cap Classique sparkling wine. The fine, lively bubbles, emphasized by the light honey hue, each burst into an array of berry, citrus, and tropical fruit flavors that linger onto a light marzipan finish.
2019 Ambassador Merlot, Cabernet Franc, and Cabernet Sauvignon
Black currant and red cherries infuse elegantly with plum, mint, and fruitcake flavors. Lingering on the back palate are subtle mint, leather, and smoky flavors. The intense fruit, grippe tannins, and balanced acid make this extremely complex wine.
2018 Cabernet Sauvignon
Has been aged for 24 months, in new, small oak, French barrels. Juicy blackberries, ripe fruit, and mocha are the flavors that stand out. Subtle, ripe, and well-integrated tannins compliment the lively fruit creating a superbly balanced, complex, and structured wine.
2020 Old Vine Chenin Blanc
This exquisite barrel fermented Chenin Blanc spent 6 months in new, small French oak barrels. The subtle oak and crisp acid along with the zesty citrus, vibrant tropical fruit, and sweet honey flavors lend to a superb complexity of this beautifully balanced wine.
2015 Fat Pig
This fortified wine has a slightly lighter and drier style and the introduction of nutty flavor notes. Reddish, tawny in color with ripe fruit aromas, balanced by hints of dried fruits and nuts. This wine is elegant and has a smooth sensation on the palate.
2020 Sauvignon Blanc
This wine is a fruit-driven, new-world style that infuses crisp tropical fruit with light grassy flavors and lingers on to a fresh mineral finish. A balanced and zesty acid gives this wine wonderful complexity and versatility.