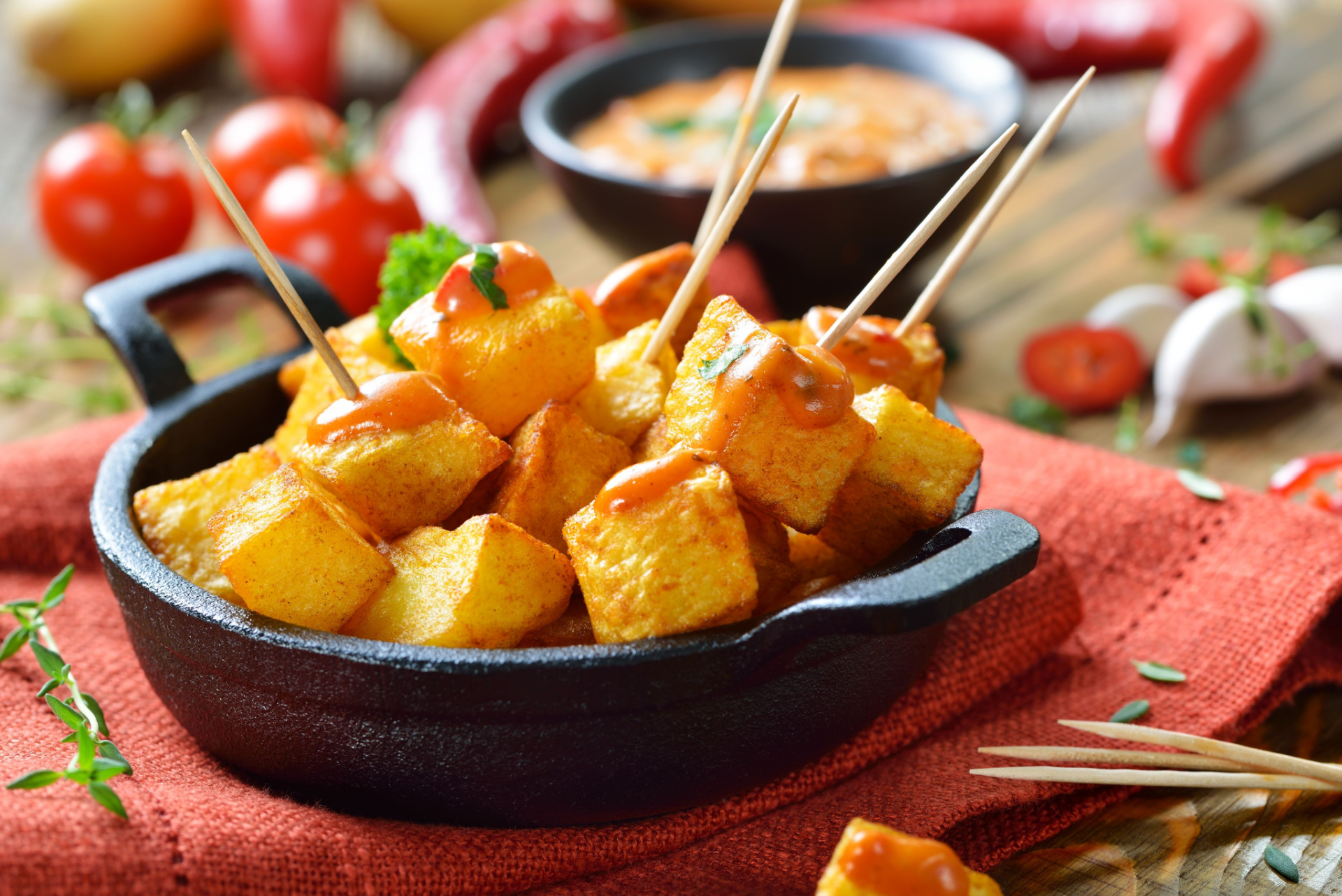 An Evening in Barcelona
Take a virtual trip to Catalonia with dishes from this sun-drenched Mediterranean port!  On the menu:
Patatas Bravas (crispy fried potatoes with smoky salsa brava)
Garlic Shrimp with Fresh Buttery Breadsticks
Chorizo, Butter Bean & Roasted Bell Pepper Stew
Eggplant, Tomato & Zucchini Paella
and delicious Magdalenas (fluffy lemony cupcakes) for dessert
Wine, beer, and cocktails are available for purchase from our bar. Come early for cocktails (5:30) — class begins at 6:00!
Our classes are small, so you get personal attention from our professional instructors. You will work as a group as you join in the fun to prepare the menu. Your instructor, Chef Joel, is a nationally-recognized culinary instructor with over 20 years of teaching experience. He brings his unique flair to teaching, using his sense of humor and passion for cooking to inspire and involve his students.