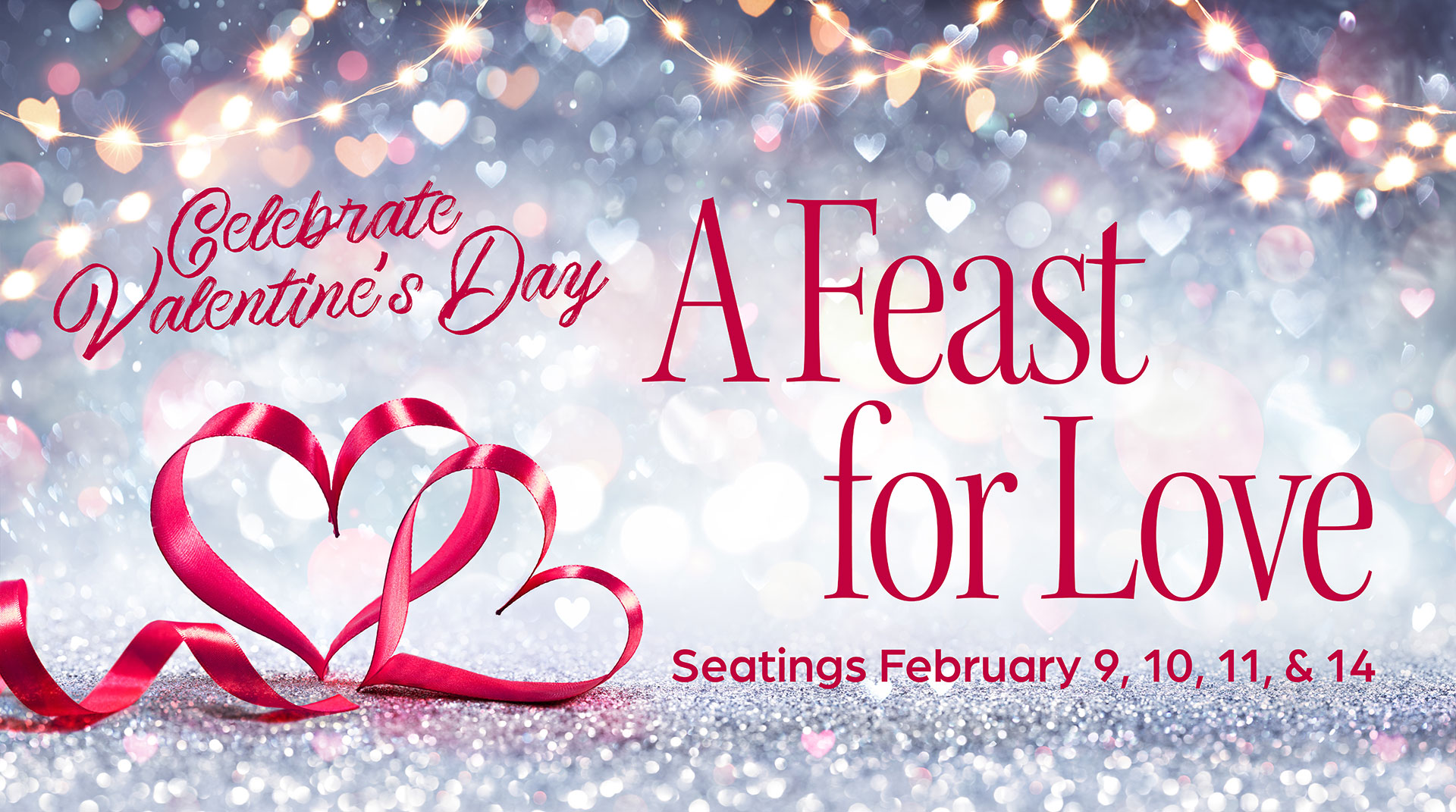 A Feast for Love
Valentine's Day is the perfect opportunity to show your partner how much they mean to you! Join us for an evening of unforgettable romance and exquisite food, where love abounds in every bite.
Let us be your Cupid this Valentine's Day and whisk you away on a romantic evening! Experience the perfect balance of love, luxury, and delicious cuisine as we lavish upon you an indulgent celebration. We promise a night to remember – it will tantalize all senses while creating memories that last forever.
We know a Tuesday night might not be the best night for everyone, so we're doing our special Valentine's menu on February 9th, 10th, 11th, and 14th.
Ignite the spark of love this Valentine's Day with a DelecTable evening for two!
A Feast for Love Menu
Oysters
Yuzu Foam | Rose Petals
2021 Le Pianure Prosecco, Italy
Hamachi Crudo
Arugula | Pomegranate | Pine Nut
2019 Eola Hills Barrel Select Pinot Noir, Oregon
Lobster Butter Poached
Saffron Crème Béarnaise | Asian Pear
2020 Cicada White Blend Vin de France, France
Blind Fold
Strawberry and Chocolate feeding each other… 😋
Vinhas Altas Vinho Verde, Portugal
Rainbow Halibut
Saffron & Walnut Couscous | Smoked Fumet
2017 Aresti Trisquel Gran Reserva, Chile
Lamb Loin
Fig | Cauliflower | Kale | Lamb Jus
2019 Centered Cabernet Sauvignon, California
Wisconsin Cheeses
Bandaged Cave Aged Cheddar | Snow White Baby Goat Cheddar
Marieke Bacon Gouda | Deer Creek Blue Jay
Hearst Ranch Rosé | Gebruder Ludwig Riesling | Laribotte Sauternes | Fot-Li Vermouth
Cheesecake
Caramelized White Chocolate | Streusel | Anglaise | Raspberry
Pink Snowcap
Click the "Reserve Your Spot" button and scroll down the page until you see  "A Feast for Love". Choose your seating type (Chef's Table, General, or Bar seating) and then you can select your date.