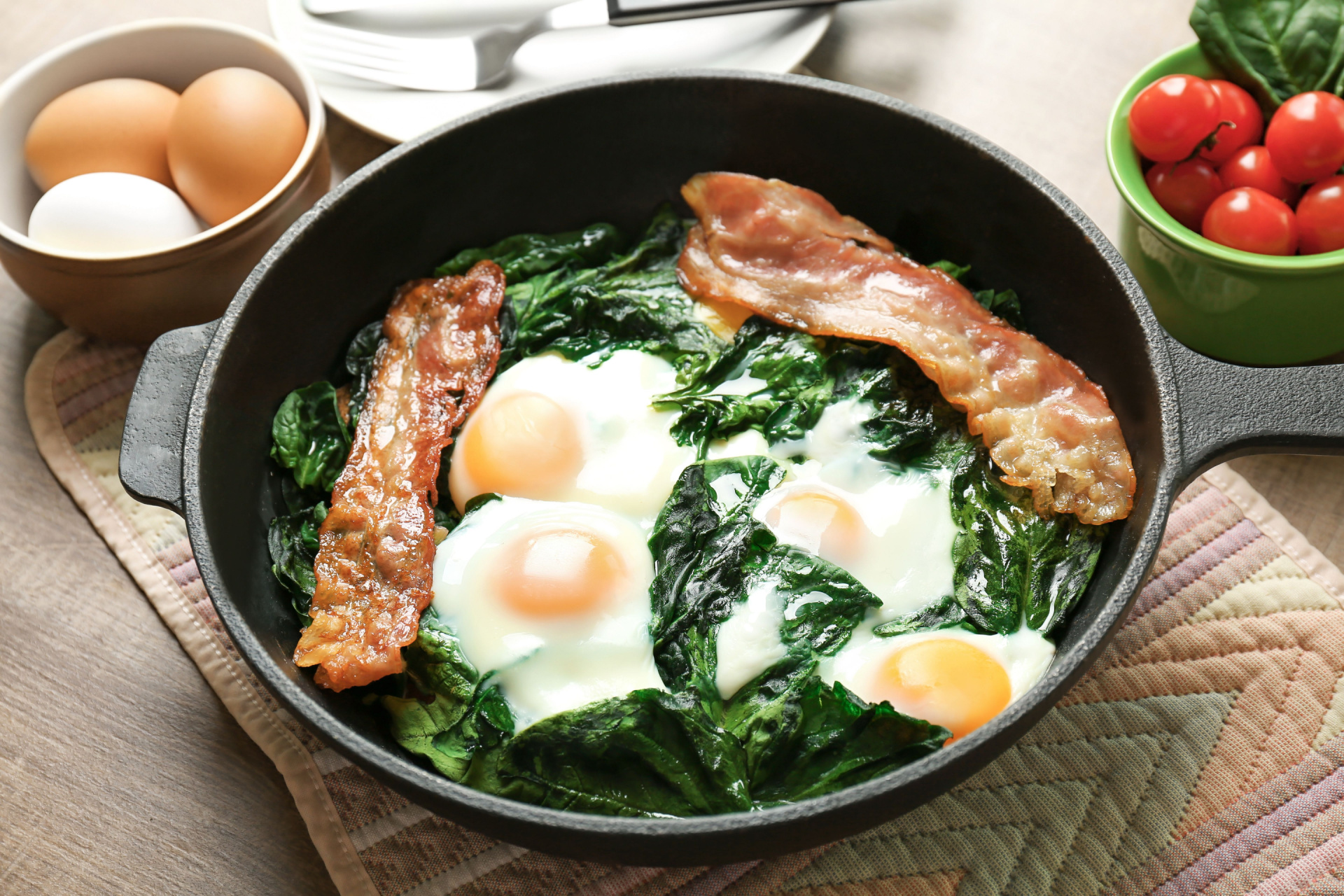 Valentine's Brunch
Bring a friend or your significant other to learn how to make a scrumptious brunch to impress your friends and loved ones. And, of course, you get to enjoy all the food you've prepared. Celebrate love with this delicious, fun menu:
Avocado toast with candied grape tomatoes and quick pickles
Potato and beet Latkes with sour cream and chives
Shirred eggs florentine (eggs baked on a bed of spinach) with a luscious cherry tomato mornay sauce
Maple-glazed bacon
Chocolate truffle cakes with salted caramel sauce
Wine, beer, and cocktails are available for purchase from our bar. Come early for cocktails (1:00) — class begins at 1:30!
Our classes are small, so you get personal attention from our professional instructors. You will work as a group as you join in the fun to prepare the menu. Your instructor, Chef Joel, is a nationally-recognized culinary instructor with over 20 years of teaching experience. He brings his unique flair to teaching, using his sense of humor and passion for cooking to inspire and involve his students.
Sold out!