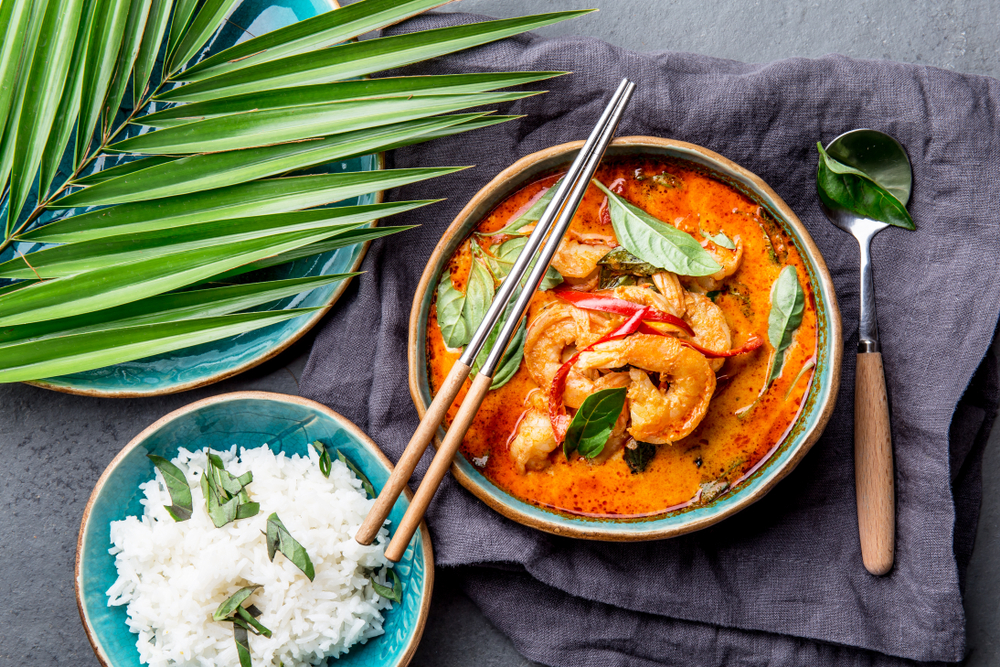 Shaken Not Stirred
Come for an evening of wonderful international culinary delights inspired by the movies and short stories of Ian Fleming's James Bond. Begin your feast with:
Tempura Mushrooms with Champagne Dipping Sauce (from The Spy Who Loved Me)
House-Smoked Salmon with Soft Scrambled Eggs and Diamond-Shaped Parmesan Crisps (from Diamonds are Forever/007 in New York)
Coconut Shrimp Curry with Baby Spinach, Bok Choi, and Jasmine Rice (from Goldfinger)
And to finish: La Bombe Surprise (Baked Alaska Flambé with Chocolate Sponge, Vanilla Ice Cream, Meringue, and Flaming Cognac) (from Diamonds are Forever)
A Kir Royale will be offered when the food is served and Bond-inspired Cocktails will be available for purchase throughout the evening.
Cold beer, wine, and cocktails are available for purchase from our bar. Come early for cocktails (5:30) — class begins at 6:00!
Our classes are small, so you get personal attention from our professional instructors. You will work as a group as you join in the fun to prepare the menu. Your instructor, Chef Joel, is a nationally-recognized culinary instructor with over 20 years of teaching experience. He brings his unique flair to teaching, using his sense of humor and passion for cooking to inspire and involve his students.