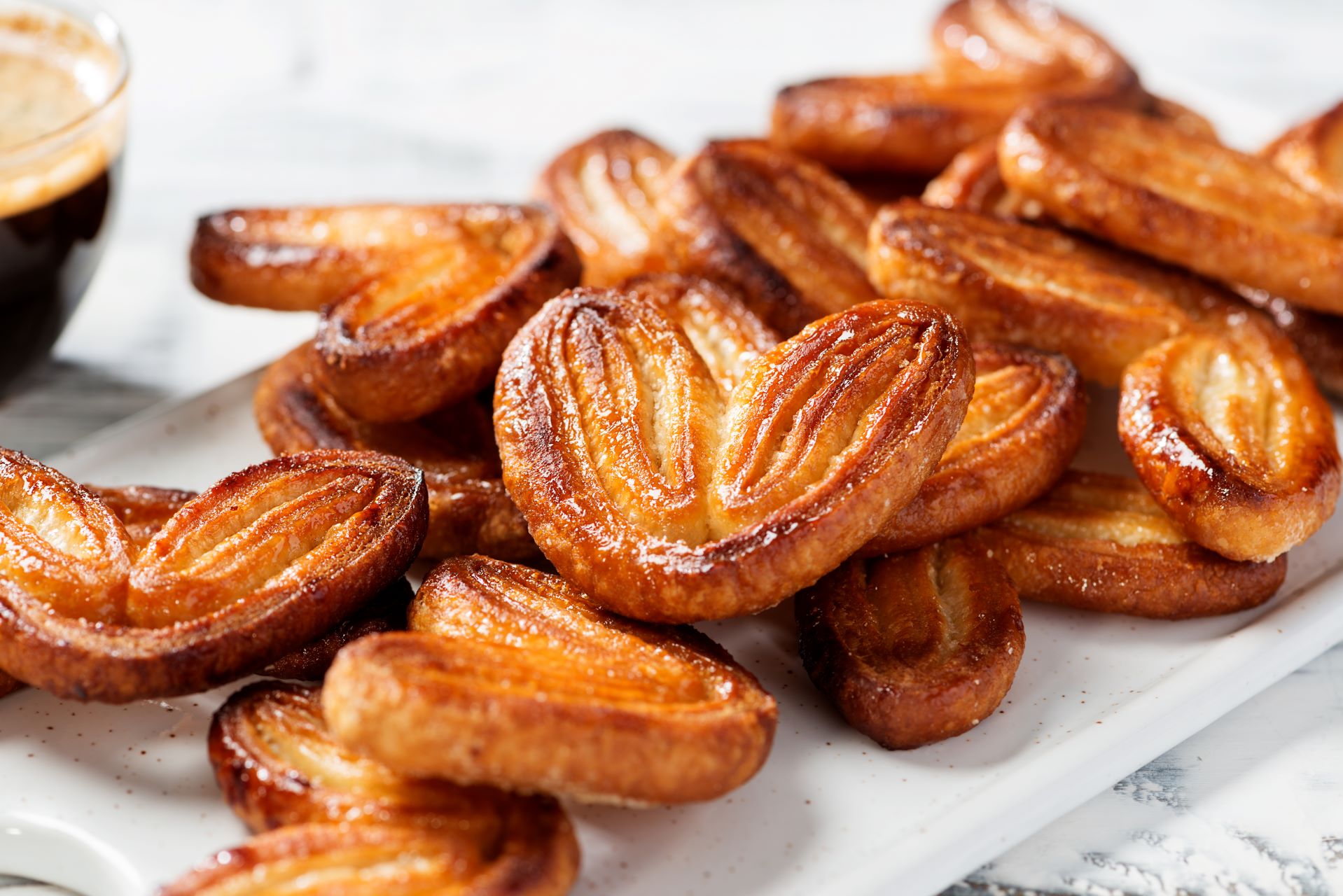 Puff Pastry from Scratch
Puff pastry is a versatile dough that can be either sweet or savory. It's used for turnovers, bear claws, crispies, palmiers, pinwheels, napoleons, cream horns, topping for pot pies, tartlets, and just about anything that needs a crust! You'll learn the technique to make the flakiest puff pastry and make classic apple turnovers, cream horns, and palmiers.
Wine, beer, and cocktails are available for purchase from our bar. Come early for cocktails (1:30) — class begins at 2:00!
Our classes are small, so you get personal attention from our professional instructors. Your instructor, Punky Egan, is a Certified Master Baker. She was program director and lead instructor of the Baking Program at Madison College for 30 years. She now devotes her time teaching the joys of baking to people of all experience levels – from novices up to experienced home bakers. Visit her website, punkybakes.com, plus see more of her baking on Instagram at #punkybakes.