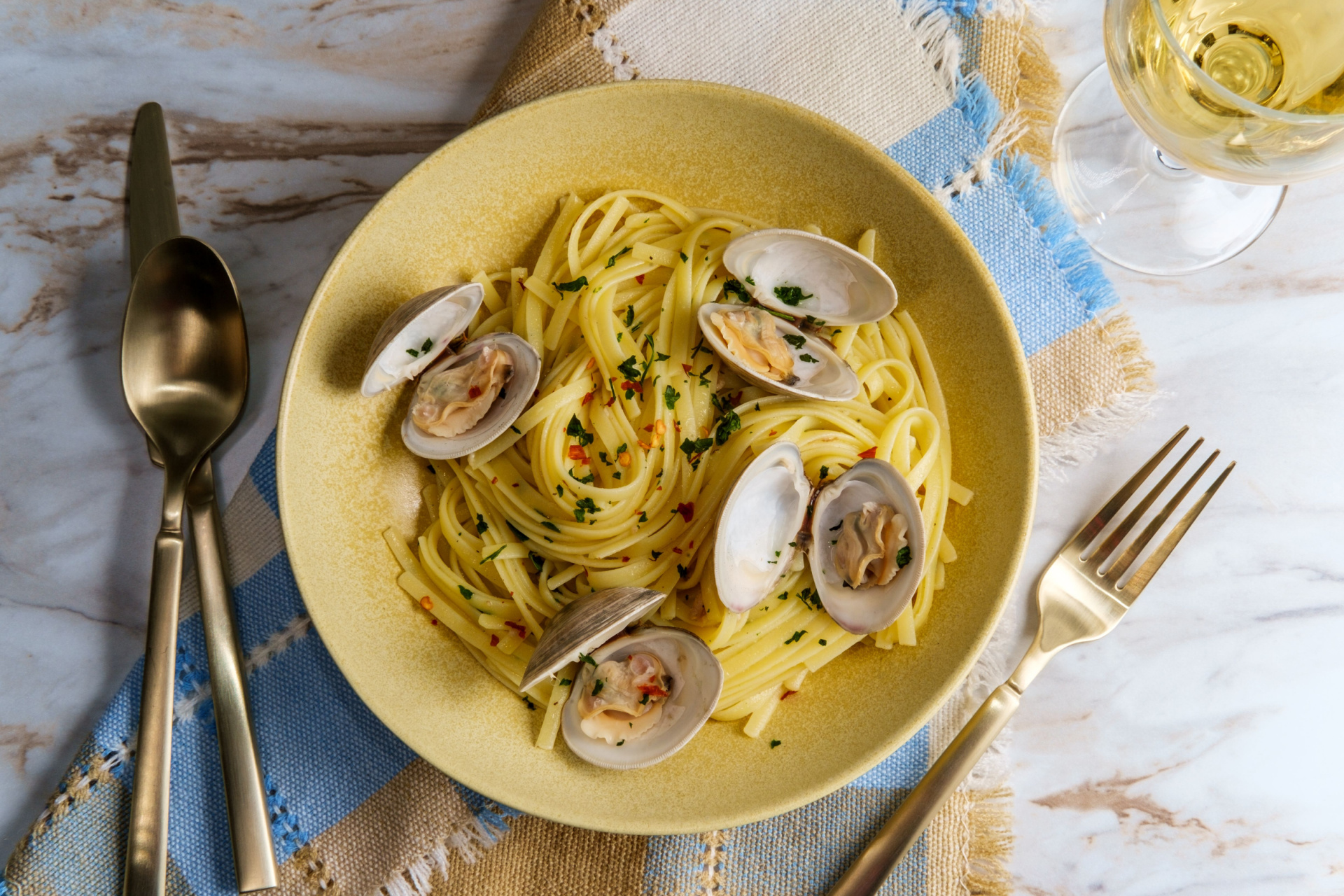 Pasta from Scratch: Seafood Edition
Roll up your sleeves and immerse yourself in the art of pasta making! This hands-on experience is all about mastering the craft of homemade pasta, combined with the delectable flavors of the sea.
In this class, you'll learn how to create silky, fresh fettuccini noodles from scratch, paired beautifully with a savory garlic and clam sauce that will transport your taste buds straight to the Italian coast. Discover the secrets to achieving that perfect al dente texture and how to infuse your pasta with the delicate, briny notes of seafood.
But that's not all! You'll also get the chance to delve into the world of ravioli. We'll guide you through the process of making tender ravioli pockets, ready to be filled with your favorite ingredients.
Under the guidance of Chef Kevin, you'll gain the skills and confidence to transform simple ingredients into extraordinary pasta dishes. By the end of the class, you'll be well on your way to becoming a true pasta maestro!
Are you ready to embark on this culinary adventure? Join our "Pasta From Scratch: Seafood Edition" class and let's bring the taste of Italian coastal cuisine to your kitchen!
Fettuccine with garlic and clams
Crab, ricotta, and lemon ravioli
Wine, beer, and cocktails are available for purchase from our bar. Come early for cocktails (5:30) — class begins at 6:00!
Our classes are small, so you get personal attention from our professional instructors. You will work as a group as you join in the fun to prepare the menu.
Chef Kevin Appleton has a passion for food, drink, and fun. He is a former Culinary Instructor at Madison College. He worked at some of the best fine dining restaurants in Chicago and was Executive Chef at Robert Morris College's Institute of Culinary Arts.
The Pasta from Scratch: Seafood Edition ticket sales has ended!