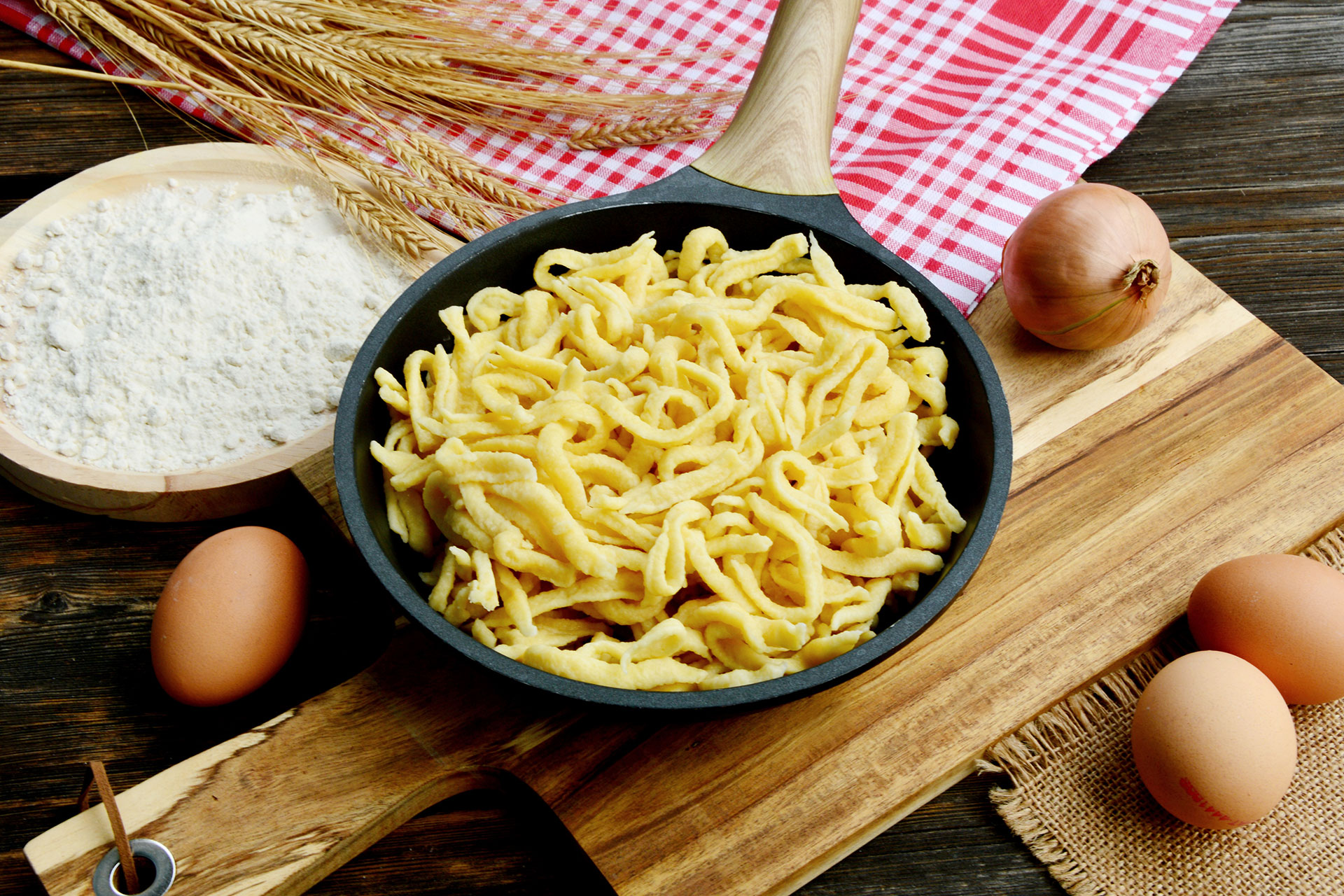 Oktoberfest Classics
It's that time of year to bring the vibrant spirit of Oktoberfest into your kitchen! This culinary adventure is designed to immerse you in the hearty and flavorful world of traditional German cuisine, a key part of the world-renowned Oktoberfest festivities.
In this class, you'll learn how to prepare iconic dishes that capture the essence of this annual event. From succulent Jaeger Schnitzel, and classic Spaetzle, to Rote Grütze, we've got all the Oktoberfest classics covered.
But what's Oktoberfest without beer? We'll also guide you through cooking with beer, adding a unique depth of flavor to your dishes. And of course, we'll finish off with a traditional German dessert to satisfy your sweet tooth.
Under the guidance of Chef Kevin, you'll master the art of creating an authentic Oktoberfest feast that will transport you and your guests straight to the heart of Munich.
So, grab your lederhosen and join our Oktoberfest celebration cooking class! Ready to cook, laugh, and 'prost' your way through this culinary journey? Let's get started!
Pretzel-crusted Jaeger Schnitzel
Spaetzle
Red cabbage braised in cider and beer
Rote Grütze (German berries & cream)
Wine, beer, and cocktails are available for purchase from our bar. Come early for cocktails (5:30) — class begins at 6:00!
Our classes are small, so you get personal attention from our professional instructors. You will work as a group as you join in the fun to prepare the menu.
Chef Kevin Appleton has a passion for food, drink, and fun. He is a former Culinary Instructor at Madison College. He worked at some of the best fine dining restaurants in Chicago and was Executive Chef at Robert Morris College's Institute of Culinary Arts.
The Oktoberfest Classics ticket sales has ended!