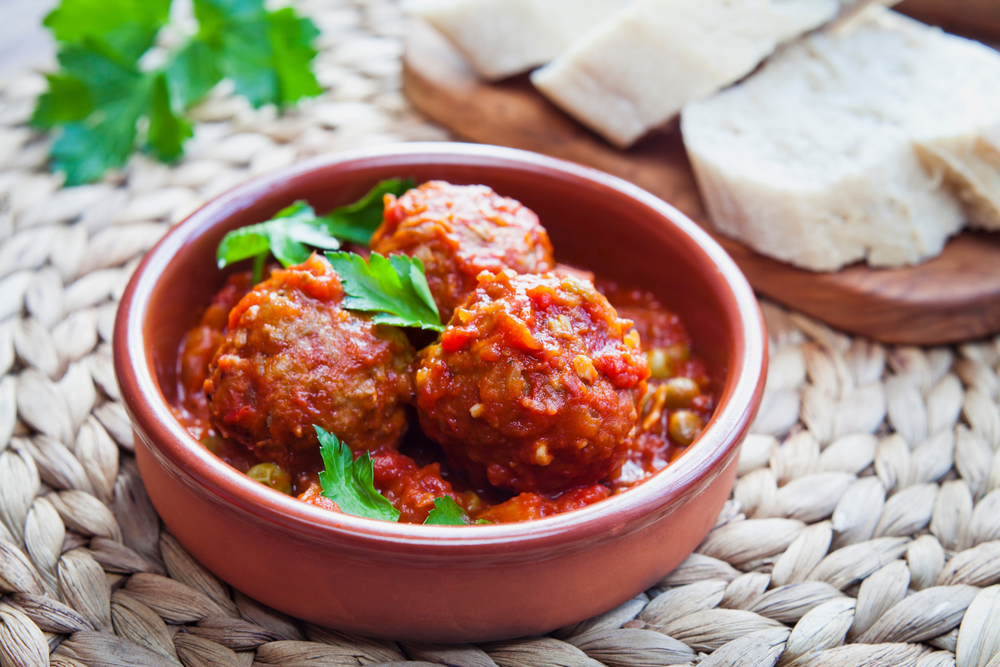 It's a Small World: Small Plates from Anywhere
When it comes to small plates, for many, the word 'tapas' comes to mind. Spanish tapas might have popularized small plates, but cultures all over the world have their own small plates. You will love the many delicious varied tastes of these internationally-inspired small plates:
Catalan Garlic and Tomato Bread
Lamb and Ham "Albondigas" with Creamy Tomato Sauce
Zucchini Croquettes with Calypso Sauce
Honey-Seared Tuna with Chorizo Sauce and Pomme Dauphinoise
Charred Green Beans with Szechuan Peppercorns and Candied Ginger
Carrot Fries with Parmesan and Chili
Cold beer, wine, and cocktails are available for purchase from our bar. Come early for cocktails (5:30) — class begins at 6:00!
Our classes are small, so you get personal attention from our professional instructors. You will work as a group as you join in the fun to prepare the menu. Your instructor, Chef Joel, is a nationally-recognized culinary instructor with over 20 years of teaching experience. He brings his unique flair to teaching, using his sense of humor and passion for cooking to inspire and involve his students.
The Small World Small Plates ticket sales has ended!