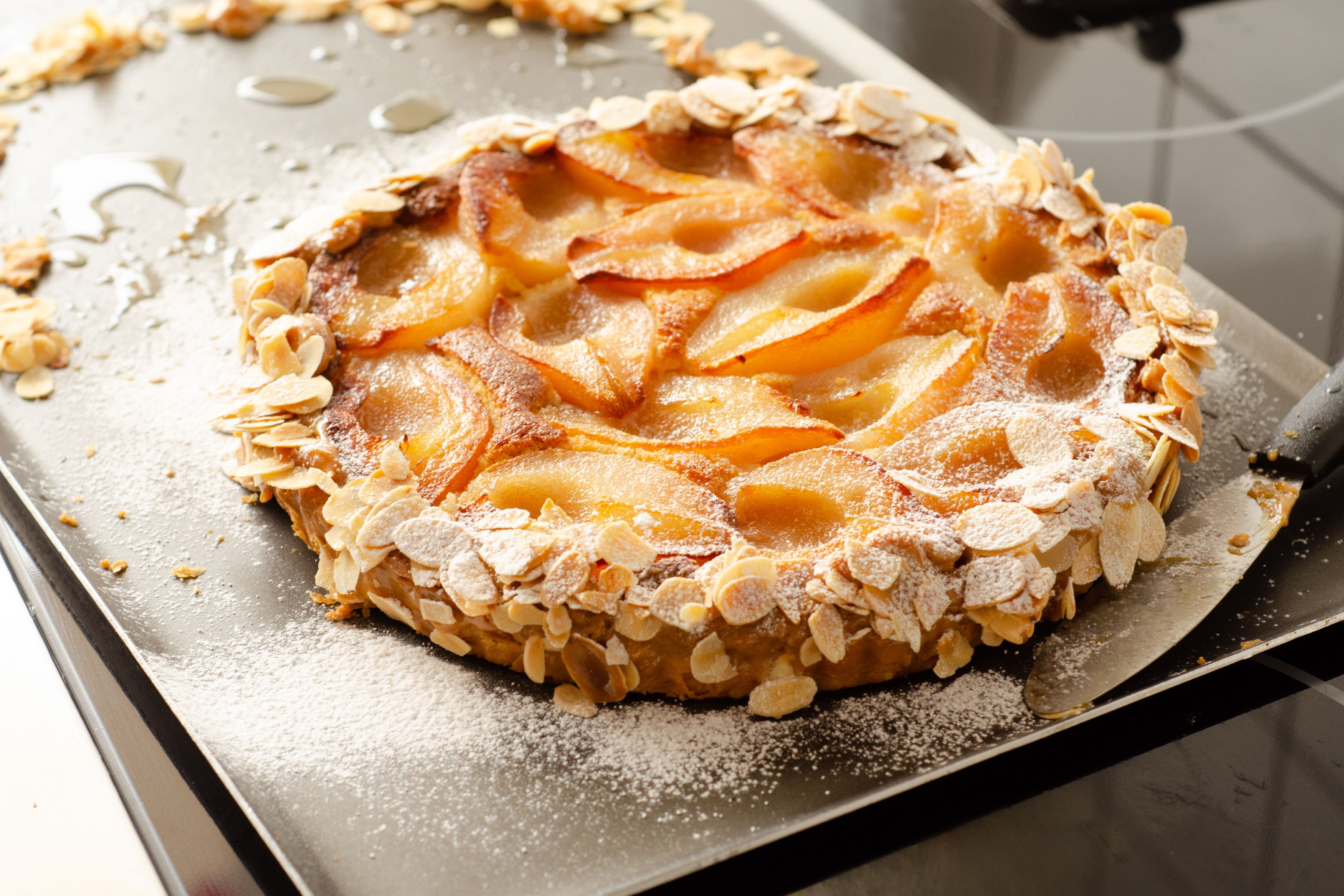 Fall Fruit Tarts
Embark on a delightful baking journey with the Fall Fruit Tarts class, led by the extraordinary certified Master Baker Punky Egan!
Discover the art of creating exquisite fruit tarts that encapsulate the flavors of the fall season. With Punky's expert guidance, you'll learn the techniques behind making and rolling out classic tart dough, unlocking the secret to effortlessly crafting these delectable treats.
Tarts can be easier to make than pies, and in this exciting class, you'll witness firsthand how simple it is to create picture-perfect tarts that will impress even the most discerning palates.
We'll celebrate the bountiful fruits of autumn as we dive into creating a variety of mouthwatering tarts. Imagine sinking your teeth into a delectable pear almond tart, savoring the perfect blend of delicate pears and rich almond flavors. Indulge in the elegance of a classic French apple tart, where buttery pastry meets tender apple slices, resulting in a heavenly combination of textures and tastes. And for chocolate lovers, prepare to be enchanted by the mini chocolate ganache tarts that boast a rich, velvety filling encased in a crisp tart shell – pure decadence in every bite!
During this hands-on class, you'll have the opportunity to work with an assortment of tart shells, gaining valuable insight into achieving that flawless presentation. Punky will share her expertise and guide you through each step, ensuring you leave the class equipped with the skills to create your own picture-perfect tarts at home.
Don't miss this incredible opportunity to join Punky Egan for the Fall Fruit Tarts class. With Punky's energetic and enthusiastic teaching style, you're guaranteed to have a blast while mastering the art of tart making. Reserve your spot today and get ready to elevate your baking skills to new heights this fall season!
Wine, beer, and cocktails are available for purchase from our bar. Come early for cocktails (1:30) — class begins at 2:00!
Our classes are small, so you get personal attention from our professional instructors. Your instructor, Punky Egan, is a Certified Master Baker. She was program director and lead instructor of the Baking Program at Madison College for 30 years. She now devotes her time teaching the joys of baking to people of all experience levels – from novices up to experienced home bakers. Visit her website, punkybakes.com, plus see more of her baking on Instagram at #punkybakes.