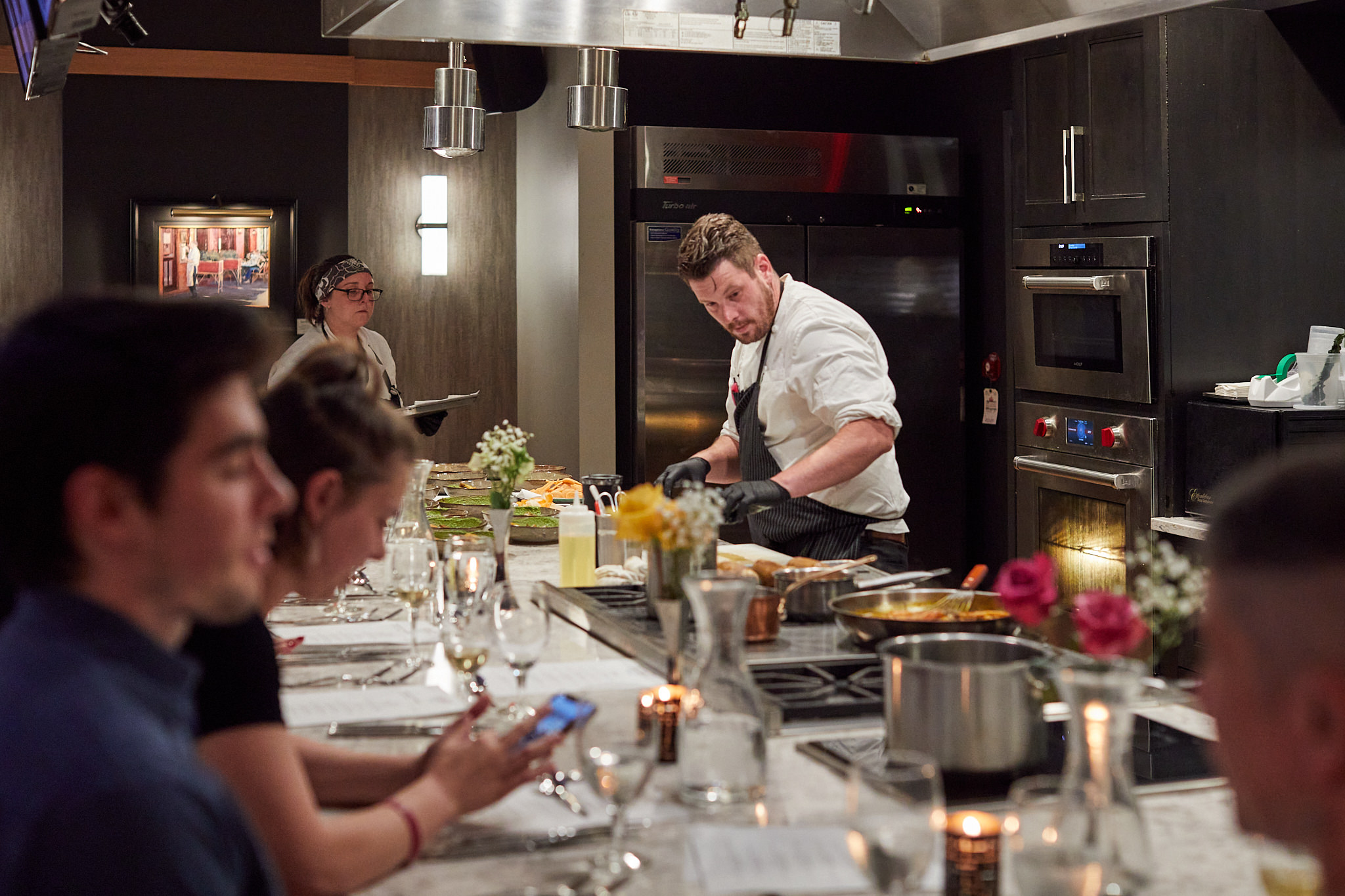 Chef's Tasting Experience
There will be smoke. There will be fire. There might be blindfolds.
DelecTable is the ultimate culinary experience taking culinary dinner theater to the next level. The Chef's Tasting Dinner features an ever-changing 8 to 10-course menu of seasonal, farm-fresh ingredients created by Chef Ben Serum. With wine pairings, cooking demos, and unique courses like the smoke course and fire course, DelecTable is an unforgettable dining experience.
But that's not all. DelecTable also offers something truly unique: the blindfold course. This one-of-a-kind experience allows you to savor each dish with new senses. It's an unforgettable way to enjoy some of the best food you'll ever taste. With so many surprises in store, DelecTable is an experience you'll never forget.
Reservations are required and can be made up to 1pm the day of dining.