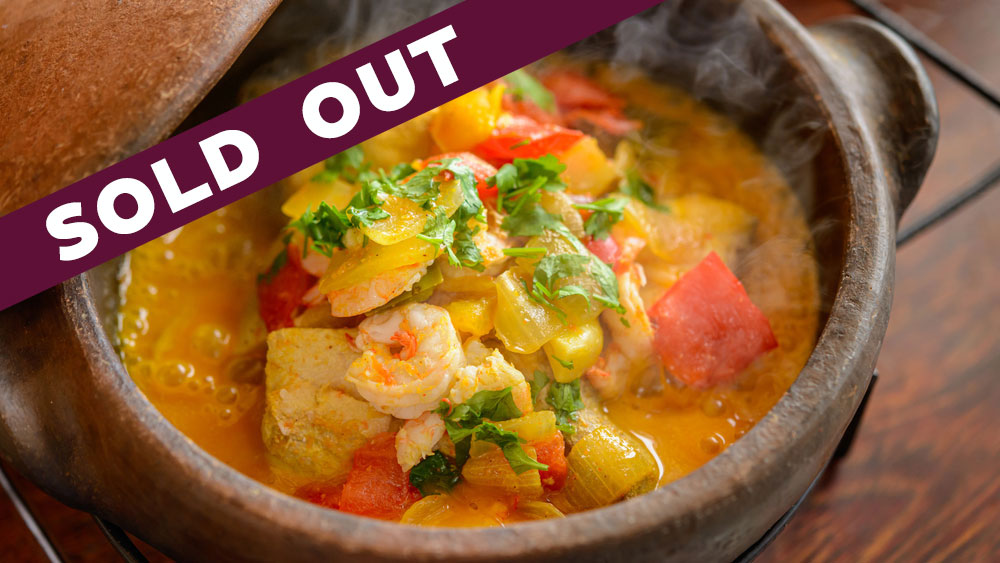 Carnival! An Evening of Brazilian Cuisine
Enjoy the tastes of Carnival and learn to make these delicious Brazilian dishes:
Grilled Vegetable and Rice Salad with House-made Linguica Sausage, dressed with Brazilian Vinaigrette Salsa
Brazilian Fish and Seafood Stew with
Pico de Queijo (Traditional cheese bread)
Black-Eyed Pea Fritters with Creamy Tomato Sauce
and Sequilhos (Brazilian cookies)
Cold beer, wine, and cocktails are available for purchase from our bar. Come early for cocktails (5:30) — class begins at 6:00!
Our classes are small, so you get personal attention from our professional instructors. You will work as a group as you join in the fun to prepare the menu. Your instructor, Chef Joel, is a nationally-recognized culinary instructor with over 20 years of teaching experience. He brings his unique flair to teaching, using his sense of humor and passion for cooking to inspire and involve his students.
Sold out!