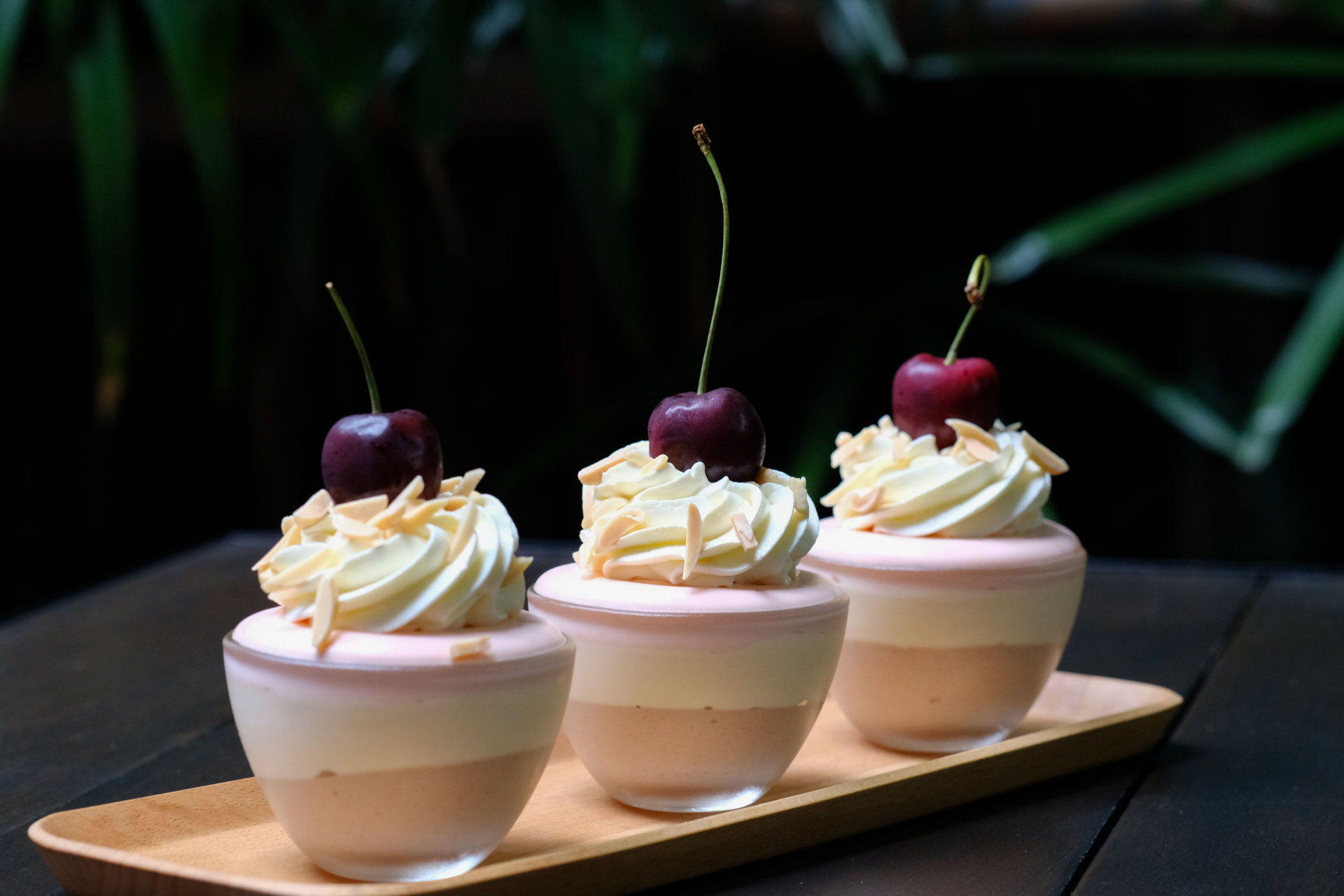 Boozy Desserts to Impress
Elevate your dessert game with the one and only certified Master Baker Punky Egan in the mouthwatering baking class – Boozy Desserts to Impress!
'Tis the season for holiday cheer, and what better way to get into the festive mood than by indulging in fluffy, boozy desserts? Join us as we embark on a culinary adventure that combines the best of both worlds: sweet indulgence and spirited flavors.
Under the guidance of the legendary CMB Punky Egan, you'll discover the art of creating seasonal desserts that will leave your taste buds dancing with delight. From irresistible Grasshopper Verrines that blend the freshness of mint with a touch of decadent chocolate, to the exquisite Brandy Old Fashioned Mousse that infuses the classic cocktail into a creamy, dreamy treat, and not forgetting the heavenly Cranbrandy Chiffons that combine the tartness of cranberries with a hint of brandy – prepare to impress with every delectable bite!
Punky's energetic and playful teaching style will captivate you from the first whisk, as she shares her expertise and guides you through each step of mastering these boozy delights. You'll learn the secrets behind balancing flavors, incorporating spirits, and creating stunning presentations that will make your desserts the talk of the town.
But hold on, there's more! As you immerse yourself in this flavorful journey, you'll have the chance to taste and savor these sensational creations. And the best part? You'll walk away with the knowledge and confidence to recreate these impressive desserts at home, ensuring you can wow your friends and family all season long!
Join us for the Boozy Desserts to Impress class and let Punky Egan inspire your inner dessert maestro. This is your opportunity to create show-stopping treats that will have everyone begging for seconds. Don't miss out on the chance to learn from a certified Master Baker and turn ordinary desserts into extraordinary delights. Secure your spot today and get ready to embrace the magic of boozy indulgence!
Wine, beer, and cocktails are available for purchase from our bar. Come early for cocktails (1:30) — class begins at 2:00!
Our classes are small, so you get personal attention from our professional instructors. Your instructor, Punky Egan, is a Certified Master Baker. She was program director and lead instructor of the Baking Program at Madison College for 30 years. She now devotes her time teaching the joys of baking to people of all experience levels – from novices up to experienced home bakers. Visit her website, punkybakes.com, plus see more of her baking on Instagram at #punkybakes.
Sold out!