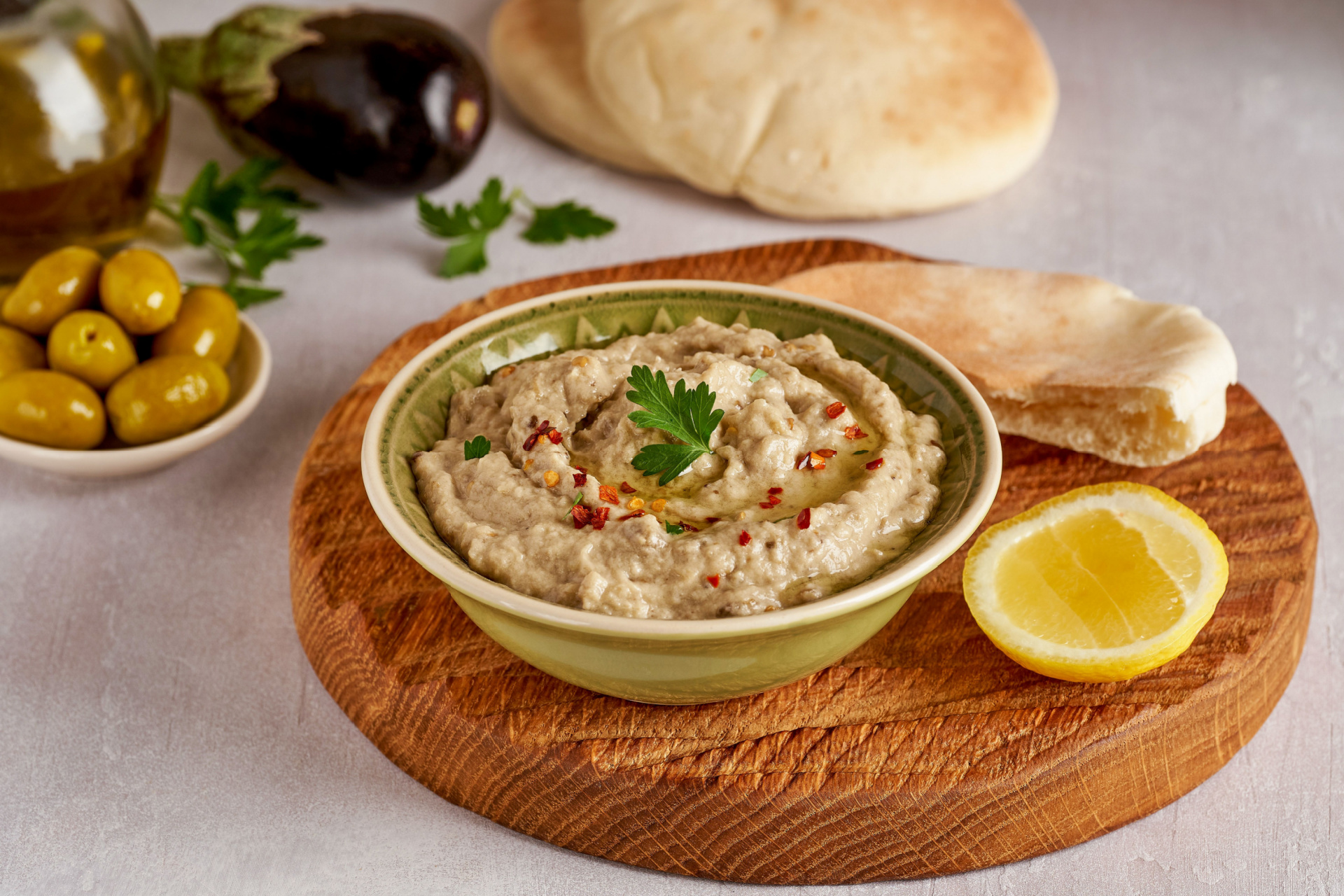 An Evening in Tel Aviv
If you're looking for a fun way to explore Israeli cuisine, then a cooking class is the perfect place to start! Learn how to make some traditional Israeli dishes from a chef who can teach you the recipes and tips and tricks you need to have a successful cooking experience. Along with learning the different recipes, you'll also get to enjoy eating the delicious creations that you made! Learn about Israeli dishes and enjoy a tasty feast afterward.
Here's what you'll be cooking:
Roasted red pepper and chickpea hummus
Rosemary and walnut baba ganoush with fresh-made whole wheat pita bread
Israeli bourekas (cheese and spinach pastries)
Israeli salad (hearty, chunky and full of vibrantly colored vegetables)
Israeli chicken schwarma with herbed yogurt sauce
Paprika and lemon pan-roasted carrots and potatoes
Tahini shortbread cookies
Wine, beer, and cocktails are available for purchase from our bar. Come early for cocktails (5:30) — class begins at 6:00!
Our classes are small, so you get personal attention from our professional instructors. You will work as a group as you join in the fun to prepare the menu. Your instructor, Chef Joel, is a nationally-recognized culinary instructor with over 25 years of teaching experience. He brings his unique flair to teaching, using his sense of humor and passion for cooking to inspire and involve his students.
The An Evening in Tel Aviv ticket sales has ended!