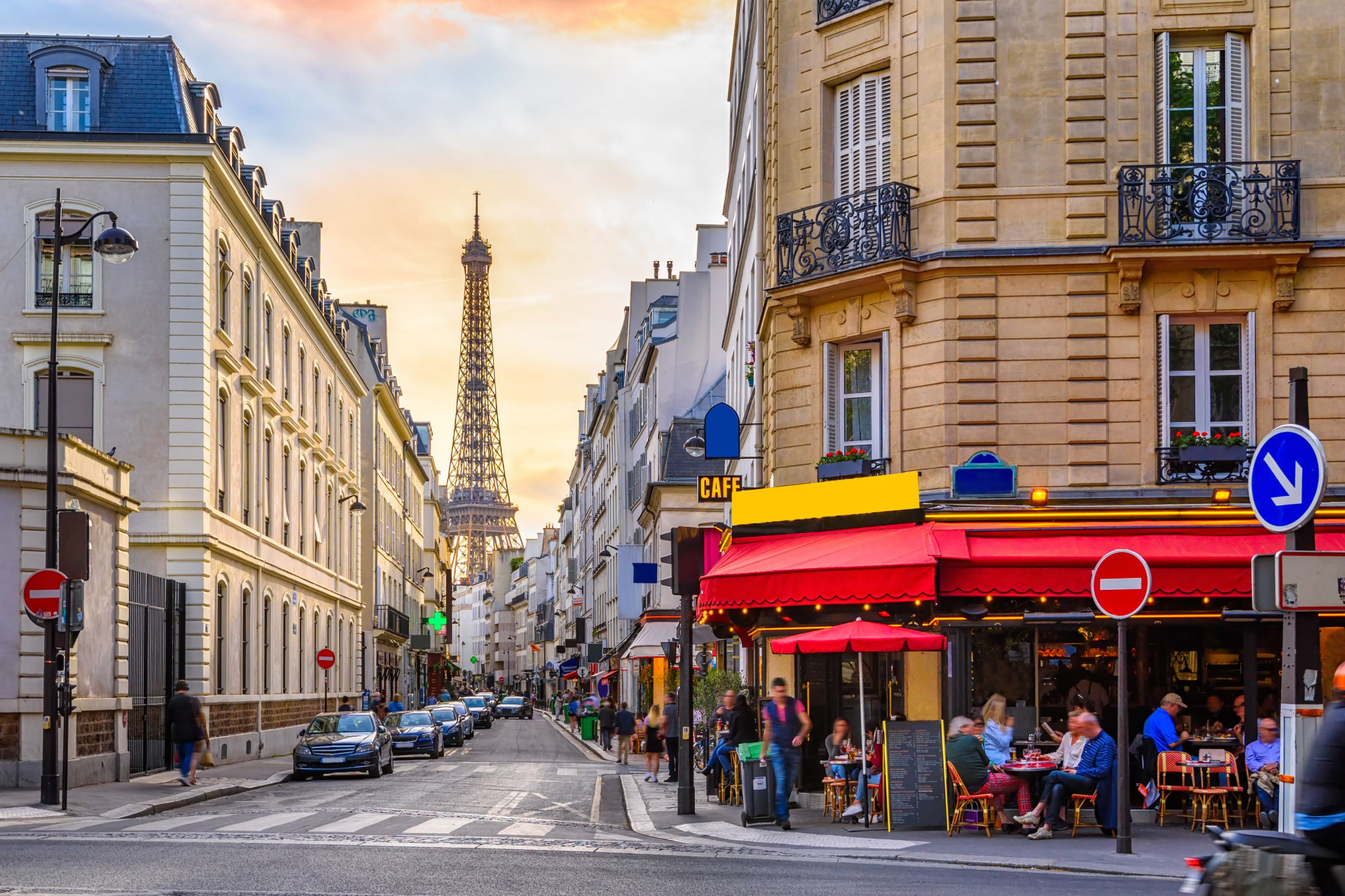 An Evening in Paris
Picture yourself enjoying a meal on a crisp fall evening in beautiful Paris at a restaurant with a view of the Eiffel Tower. Capture that same feeling at home by learning how to make some French classics. You will get to enjoy a "French 75" cocktail after helping to prepare the following scrumptious French inspired menu:
Savory roquefort and caramelized onion tarts with mixed greens and balsamic shallot vinaigrette
Charred lemon chicken with lemon beurre blanc
French lentils with garlic and thyme
Sautéed tomatoes with mushrooms and bacon
Sablée breton (delicious, flaky French butter cookies)
Cold beer, wine, and cocktails are available for purchase from our bar. Come early for cocktails (5:30) — class begins at 6:00!
Our classes are small, so you get personal attention from our professional instructors. You will work as a group as you join in the fun to prepare the menu. Your instructor, Chef Joel, is a nationally-recognized culinary instructor with over 20 years of teaching experience. He brings his unique flair to teaching, using his sense of humor and passion for cooking to inspire and involve his students.
The An Evening in Paris ticket sales has ended!