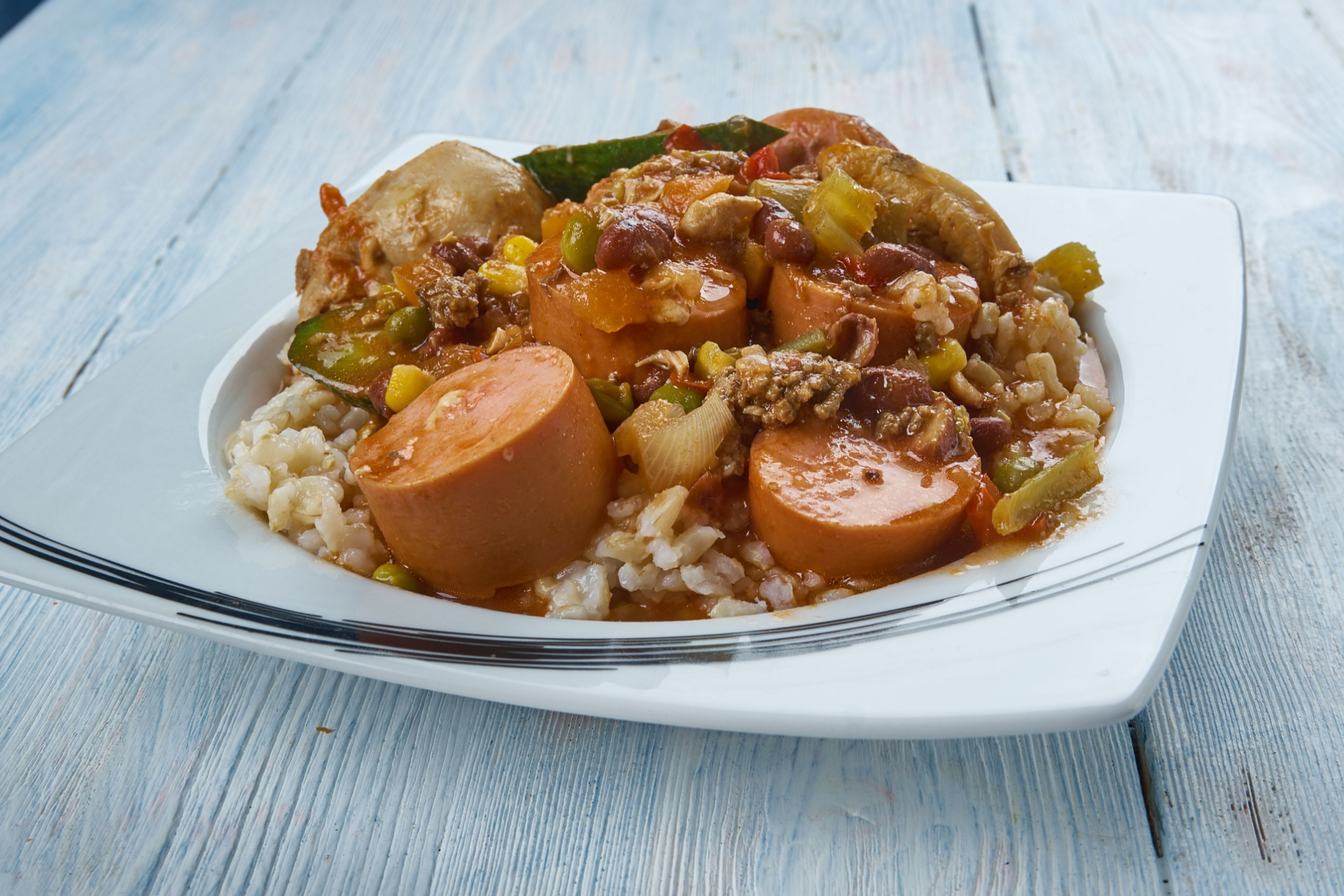 An Evening in New Orleans
It's Fat Tuesday in the Big Easy (or Wednesday in our case). There's no parade, but feel free to bring your beads and festive attitude as you learn how to cook some mouthwatering Cajun and Creole dishes. Celebrate Mardi Gras with some classic NOLA tastes in this fun menu:
Oven-baked boudin balls with roasted red pepper sauce and Cajun fry bread
BBQ shrimp with remoulade
Chicken and Andouille gumbo with Creole rice
Creole bread pudding with bourbon sauce
Wine, beer, and cocktails are available for purchase from our bar. Come early for cocktails (5:30) — class begins at 6:00!
Our classes are small, so you get personal attention from our professional instructors. You will work as a group as you join in the fun to prepare the menu. Your instructor, Chef Joel, is a nationally-recognized culinary instructor with over 20 years of teaching experience. He brings his unique flair to teaching, using his sense of humor and passion for cooking to inspire and involve his students.
Sold out!