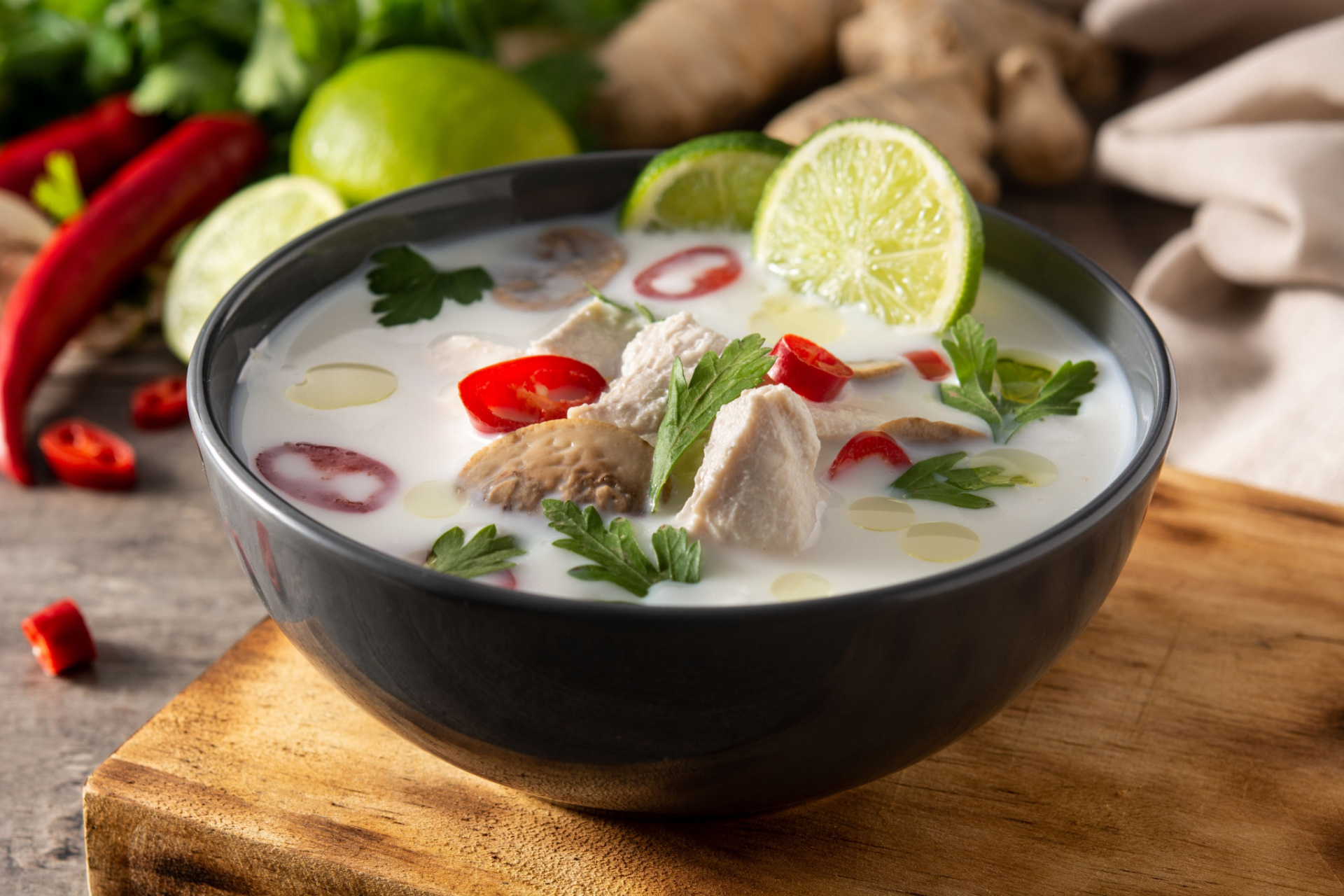 An Evening in Bangkok
Explore the exotic aromas and flavors of Thailand in this culinary journey to Bangkok. On the menu:
Tom Kha Gai (Thai coconut chicken soup) with Fresh Baked Thai Flatbread
Pork, Lemongrass and Lime Larb with Crispy Wonton Chips
Thai Green Vegetable Curry with Jasmine Coconut Rice
and Banana Springrolls for dessert.
Wine, beer, and cocktails are available for purchase from our bar. Come early for cocktails (5:30) — class begins at 6:00!
Our classes are small, so you get personal attention from our professional instructors. You will work as a group as you join in the fun to prepare the menu. Your instructor, Chef Joel, is a nationally-recognized culinary instructor with over 20 years of teaching experience. He brings his unique flair to teaching, using his sense of humor and passion for cooking to inspire and involve his students.
The An Evening in Bangkok ticket sales has ended!