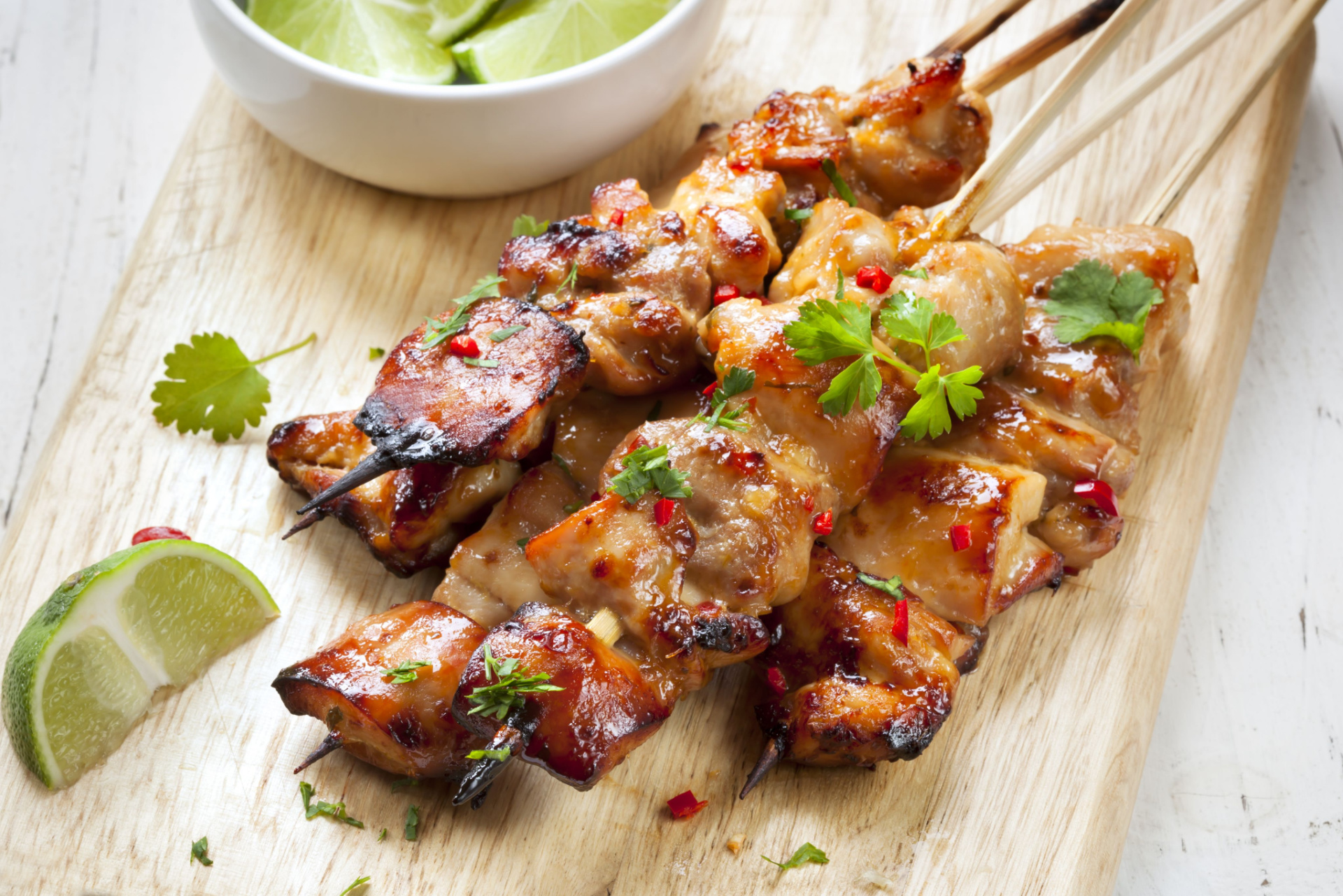 An Evening at Trader Vic's
With the Holidays over and the reality of Winter setting in, it's time for a Tiki Party! Channel your best beach-time spirit and join us for an evening of tropical food inspired by the legendary Trader Vic's bar & restaurant. On the menu:
Tamarind Chicken Satay with Soy Lime Dipping Sauce
Tiki Tiki Gazpacho with Coconut Shrimp Toasts
Kona Coffee and Black Pepper-Glazed Pork with Pineapple Rolls
Macadamia Crisps
Cold beer, wine, and cocktails are available for purchase from our bar. Come early for cocktails (5:30) — class begins at 6:00!
Our classes are small, so you get personal attention from our professional instructors. You will work as a group as you join in the fun to prepare the menu. Your instructor, Chef Joel, is a nationally-recognized culinary instructor with over 20 years of teaching experience. He brings his unique flair to teaching, using his sense of humor and passion for cooking to inspire and involve his students.
The An Evening at Trader Vic's ticket sales has ended!